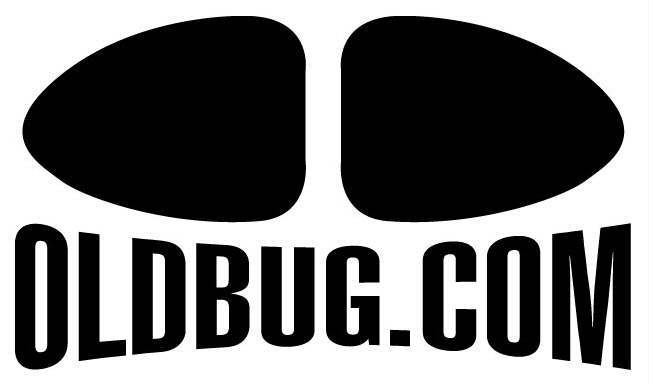 1966 VW Fastback For Sale
---
SOLD! Please CLICK HERE
For All Current Listings
This Washington based 1966 Fastback is a pretty clean and very original car.
Other than the very slight suspension adjustment and the custom wheels...it is all
original and untouched.
Great color, very clean appearance with a light patina just to remind you it is original.
Original wheels and caps included if you wanted to put it back to stock.
Best part about the car is that it is an impressively solid example.
Not rusted, never welded...very sound anddry underneath.
Floor pans are superb.
Rocker panels as well.
Never hit...very straight car in the deep corners
Original undercoating is starting to flake off in spots revealing shiny original paint.
Awesome...if you are going after one of these (or any VW for that matter) finding one this solid is
a HUGE selling point!
The undercoating has come off revealing some shiny original finish there too.
Original tool kit
Original sales invoice...the car was first sold in San Jose California
Original window sticker is still with the car.
Lots of original paperwork...
Owners manual and service manual included as well.
Original carpet remains in the car.
Dash pad has a couple of cracks...
Tire pressure sticker in the glove box.
Steering wheel shows some wear fron use...everything on the inside is totally original.
Underside of the engine looks pretty clean.
Roof looks good.
This is original paint by the way!
Pop out rear quarter windows.
Seats and panels are original...material is coming off the panels a little but could be re-glued.
Some seams splits on the seats...a good upholstery guy might be able to mend this.
Headliner is original...slightly yellowed from age but quite intact.
Rear deck vinyl is torn on one side...this would be pretty simple to replace.
Rear set in quite nice shape.
You can see some foot wear on the kick panel here...but for 45 year old carpet...it looks pretty darn good!
There is a rip in the drivers seat bottom that I dont think you could stitch back up...you might be able to back it with something
so it does not expand if you wanted to keep the interior all original.
Another minor change is a push button for the engine starter.
These early Type 3 ignition switches often went bad, so this is not an uncommon thing to see.
The Riviera wheels were commonly found on the Porsche 914 and are a direct bolt on.
The chrome wheel arch trim is an interesting add on... give a little more flash.
Now the hood and front fenders on this car were resprayed not long ago to take care
of a bunch of small dings and paint chips caused from a falling wood pile.
This was not major damage by any means, just cosmetic flaws...and the painted did a very respectable job with the blend
and color match and the look of the car is quite consistant.
Good looking car...I really love these Fastbacks...and boy they drive awesome!
Back end of the car is all original paint and is very clean. Bumpers are very straight and have good chrome as well.
Under the front hood is all original and spectacularly clean original finish.
Original Hella headlight rims are truly impossible to find these days...and these look awesome!
Wow!!
Original finish down in here...impressive!!
Jack is in the holder...
The engine runs great and is very well detailed.
Nice to see just minimal wear to the rear deck...if a car has had a lot of work done to it during its life...this area often gets really hammered.
Odly mounted trailer hitch ball on the bumper is a little silly perhaps...looks quite un-useable.
Rear trunk original liner is in clean shape.
In closing this looks to me to be a great car.
Well preserved and maintained...clean and ready to drive as it is.
I like the originality to it and all the original paperwork...it is all very good stuff.
Not often you come across them this clean these days!
SOLD! Please CLICK HERE
For All Current Listings
---
For More Info...CALL
951-767-1600
or email
oldbug@earthlink.net
---