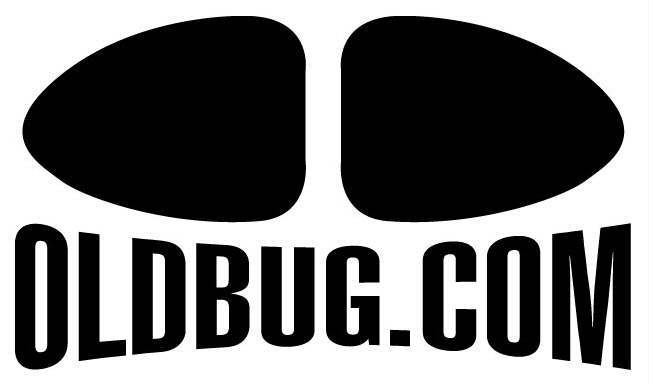 1969 VW Bus For Sale
---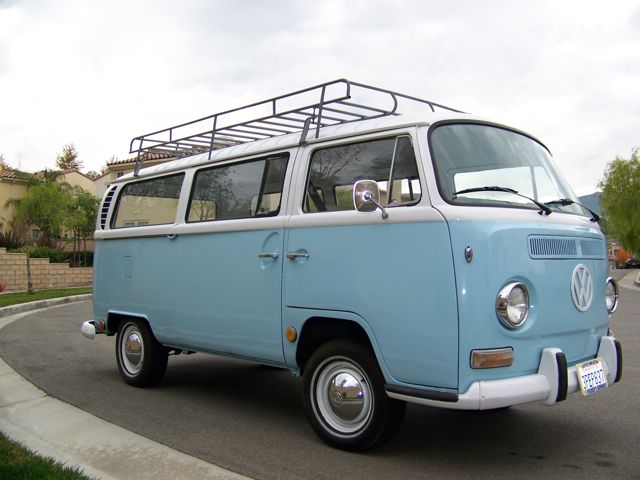 This Bus has had a TON of time and money thrown at it recently and it is getting pretty close to being
"done"... just needs some interior work.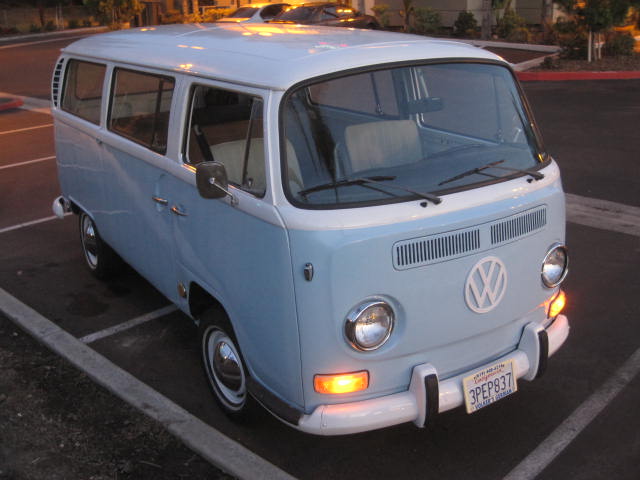 The paint and bpodywork have been done, and all the mechanicals are fresh.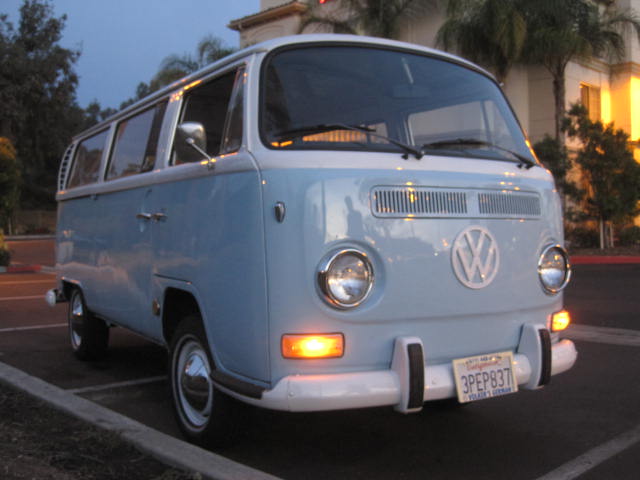 The paint and bodywork are nice, but not perfect, but the color combo is very pretty and overall it grabs the eye well.
Palm trees at sunset...this Bus is located in Sunny Southern California.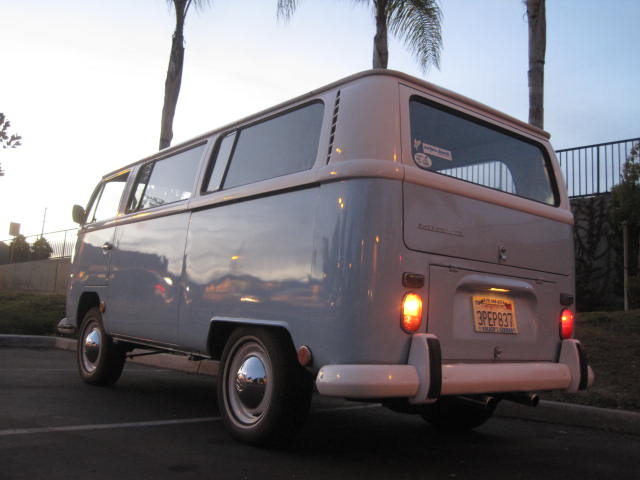 Stock height, no modifications...just a good basic Bus.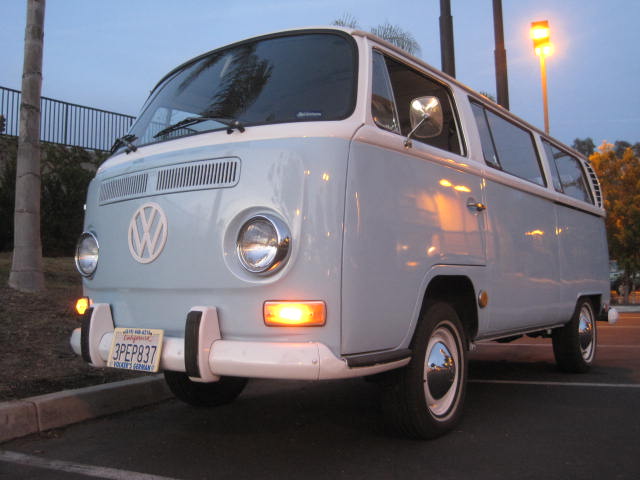 A good example of what is known as an "Early Bay".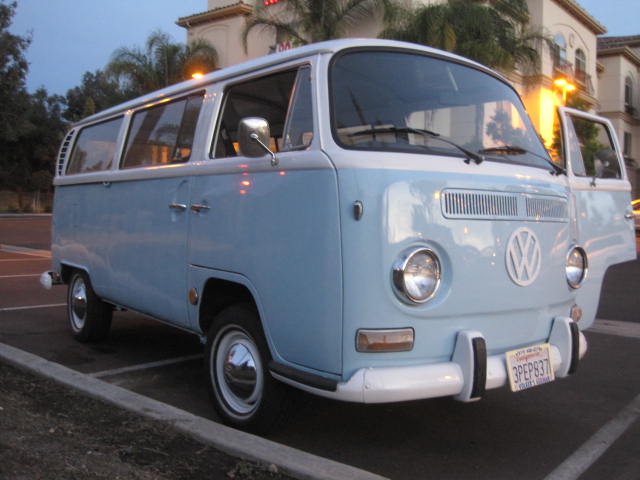 Ok...lets dig in a little closer.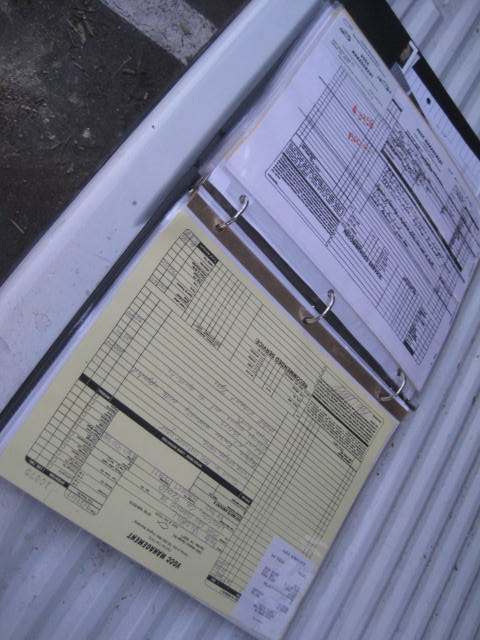 The owner has kept fantastic records of the work done and all receipts are included.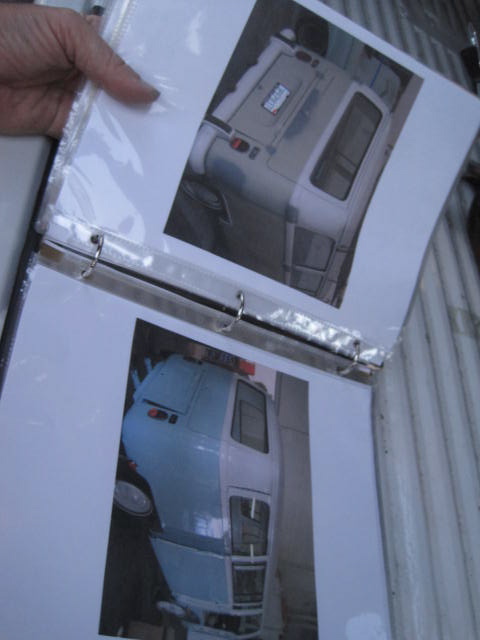 Before and after photos...the restoration work is all shown here in the photos.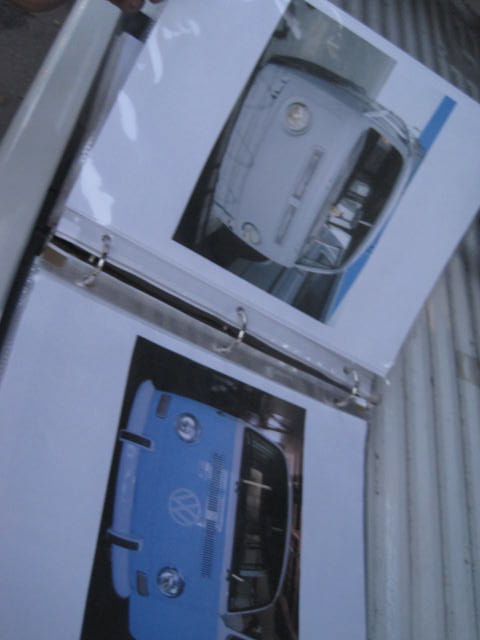 Fun to see how far it has come.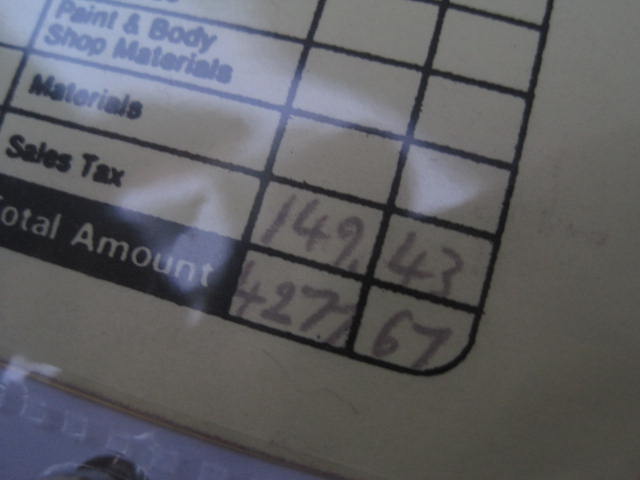 Bill for the paint and body.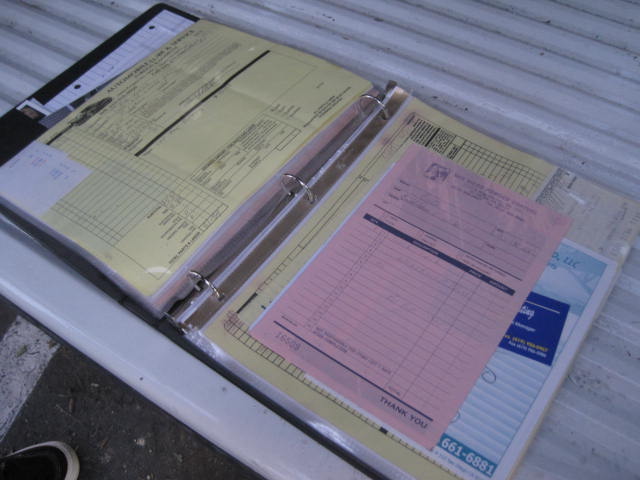 All receipts are here...big and little.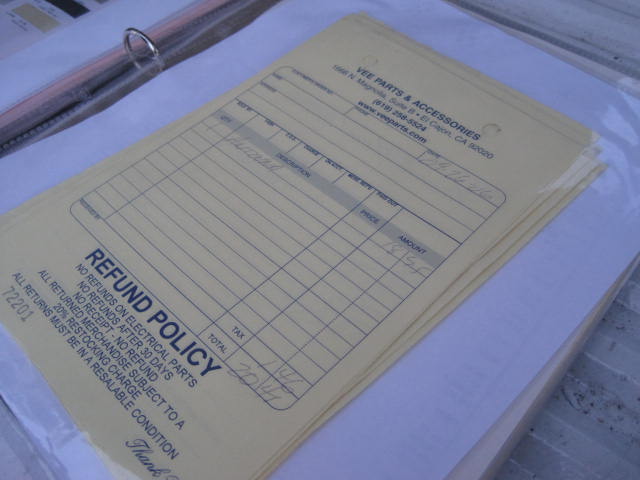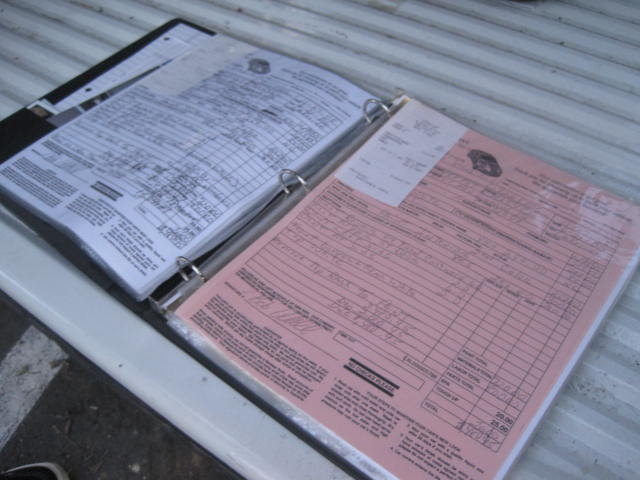 A couple of fat bills for the mechnical work.
The owner has invested far far above the asking price for the vehicle.
Its an emotional sale for him...it really was the dream Bus in the works, but more important matters are at hand
and it unfortunately must go.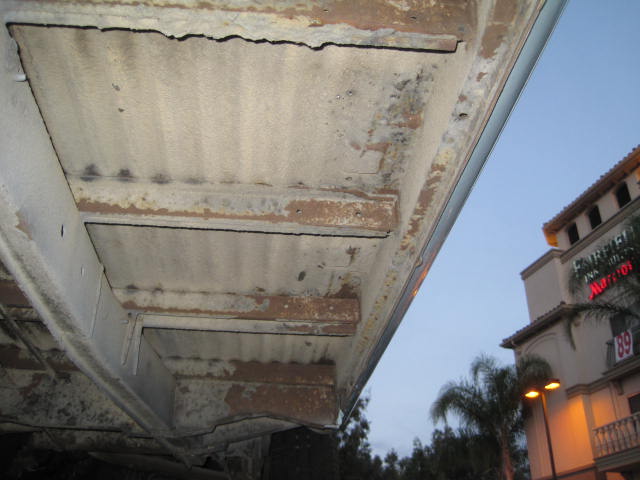 Underneath it all the Bus looks to be pretty solid.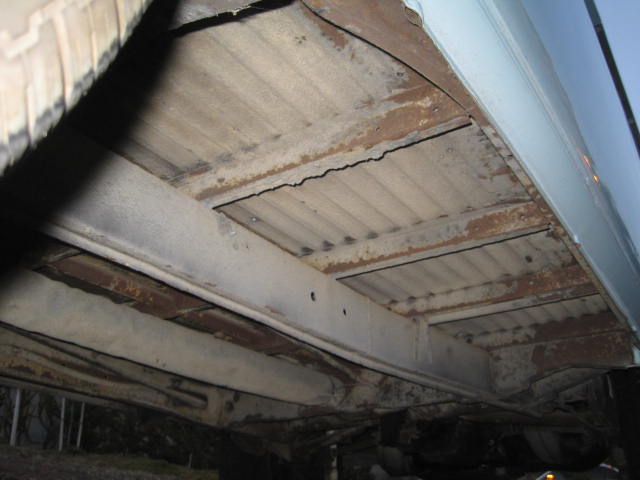 Nice and dry.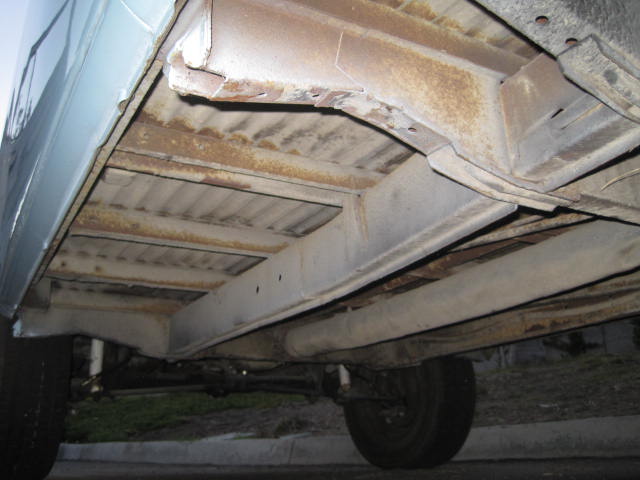 Dry weather car for sure.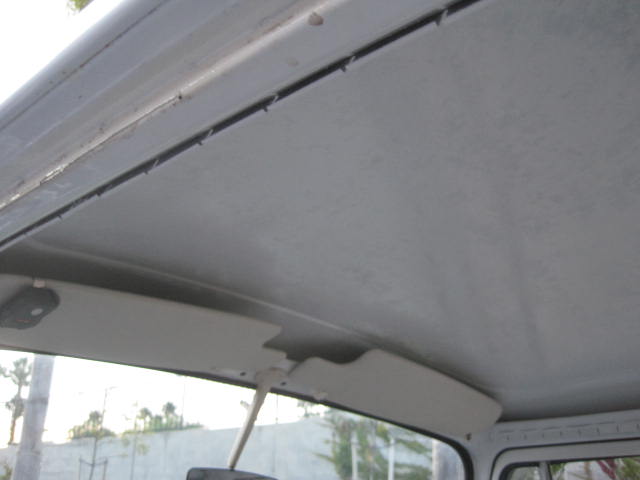 The work remaining to be done is primarily interior work.
This is where the money ran out.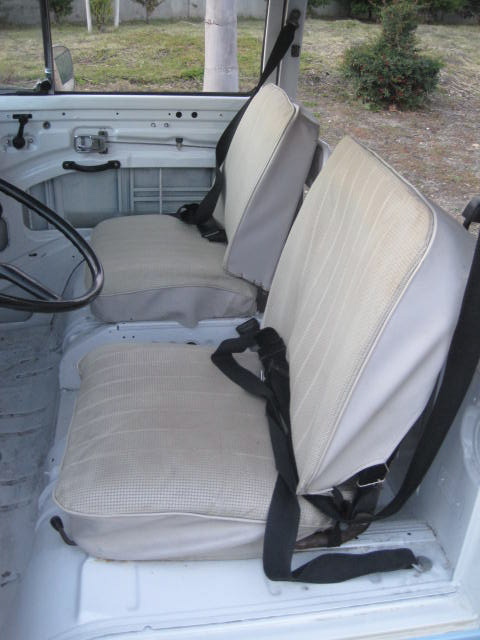 The benefit of not having the interior all done is that you can choose what you want to do.
Its a clean slate...wanna re-upholster the stock seats? Go for it...install a camper interior...cool!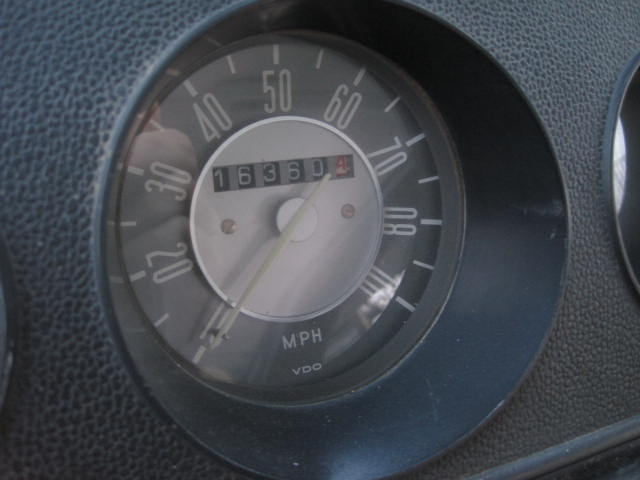 Odometer reads 16,000 odd miles. Actual mileage since the engine rebuild is only a couple hundred!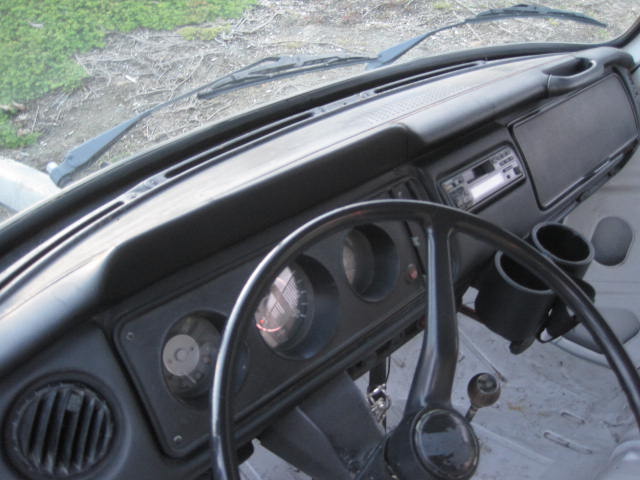 Dash looks pretty clean...a couple of cracks in the pad, but over all still quite acceptable.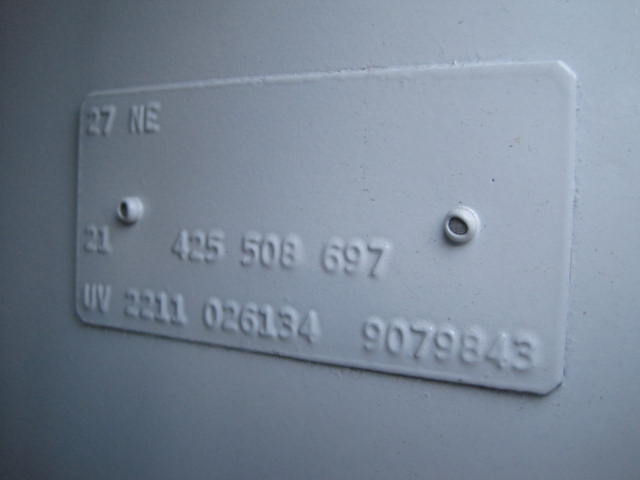 Production tag.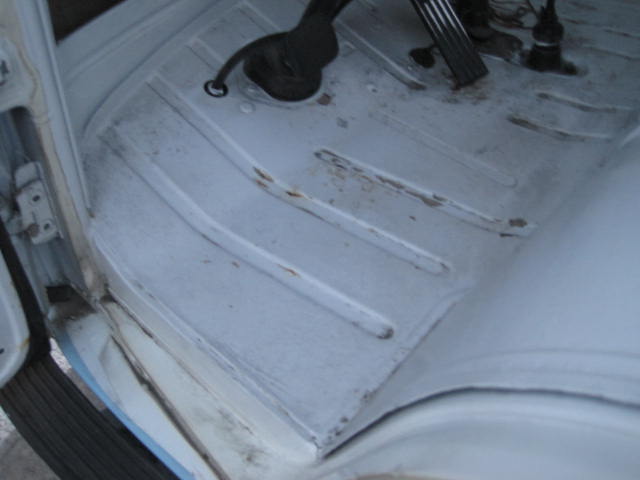 Drivers side front floor is solid.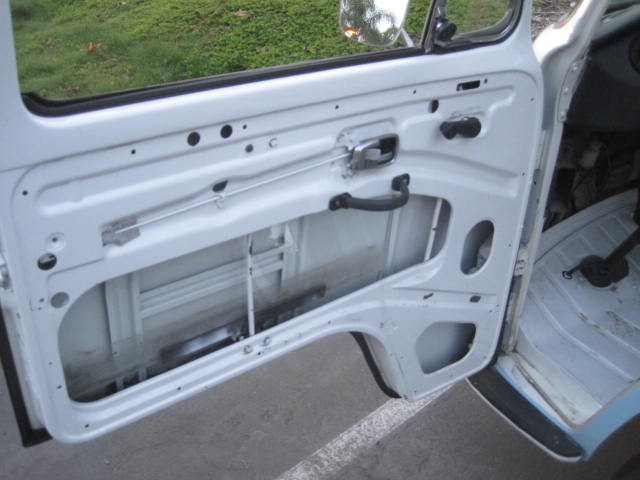 New window rubbers and body seals installed...no door panels.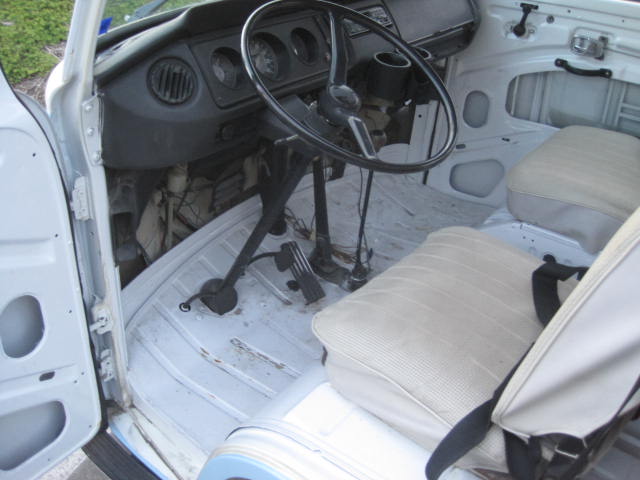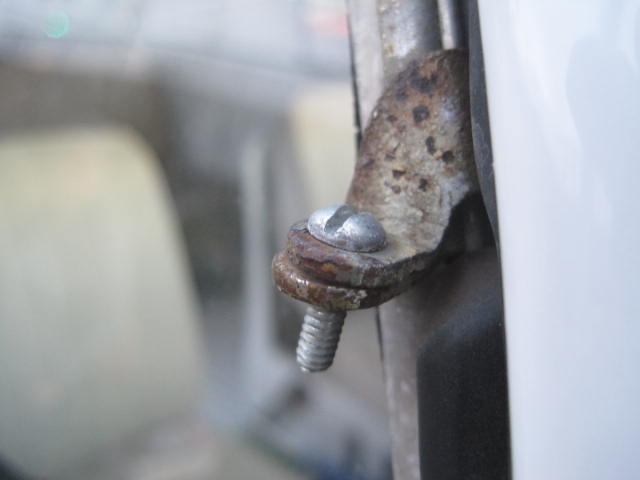 Vent wing hinges need the proper rivets.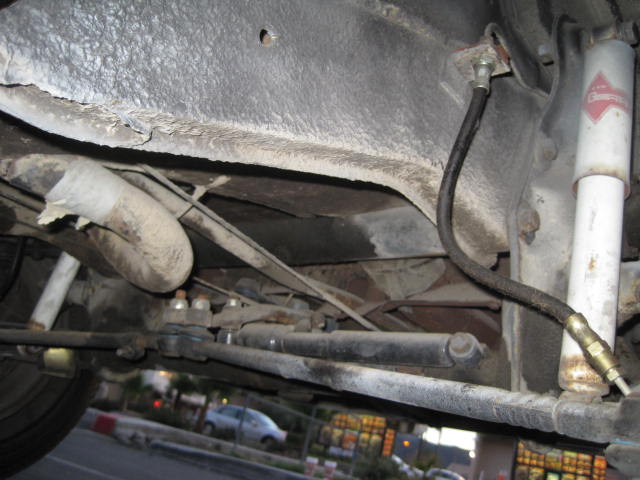 New brake parts and tie rods installed not long ago.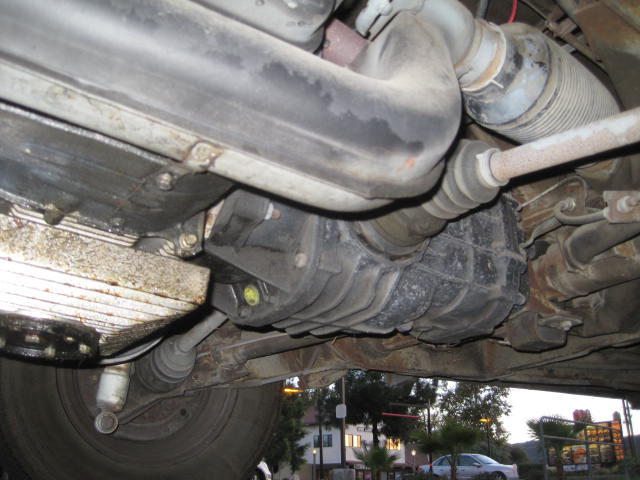 Transmission was not rebuilt (didnt need it)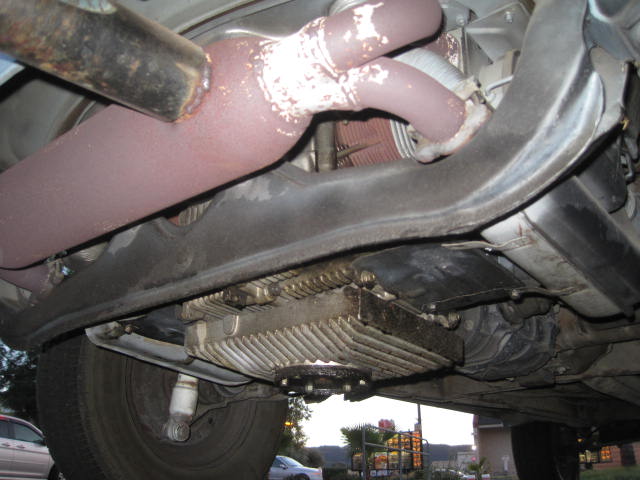 Deep sump under the engine.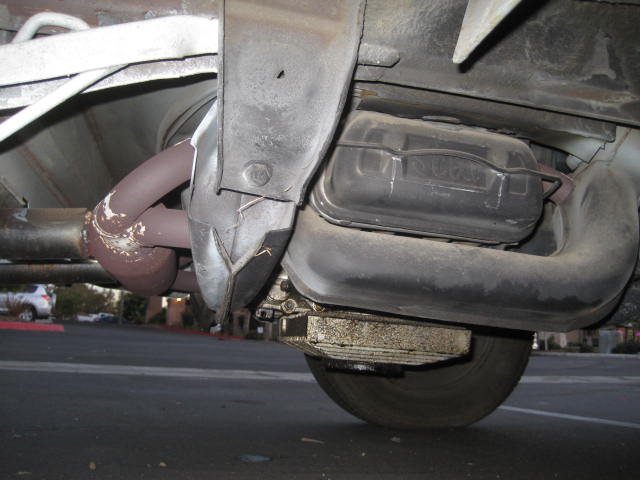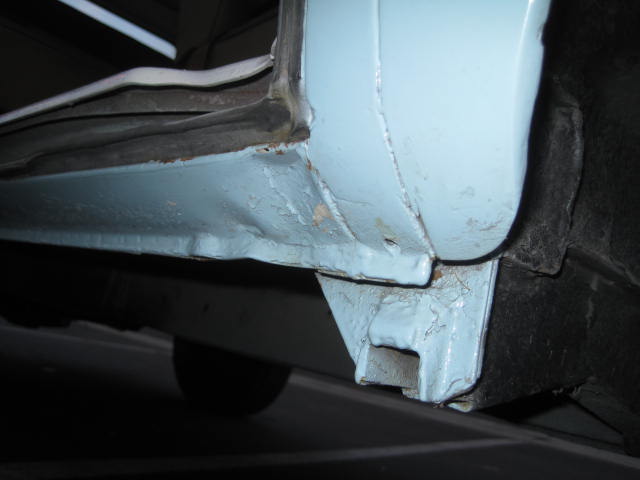 A couple of small issues down low with the bodywork...it's not a perfect job.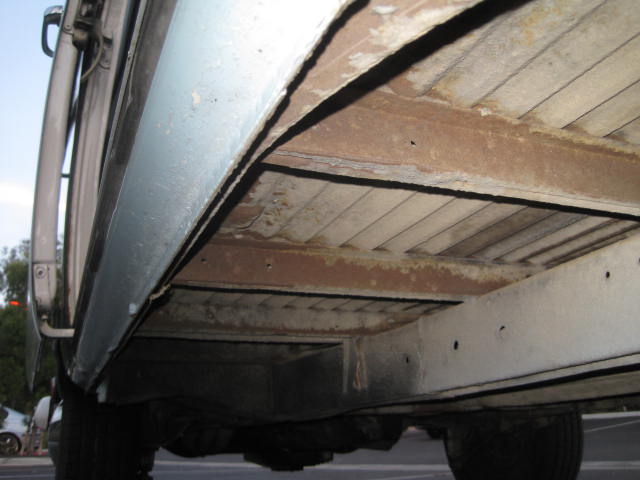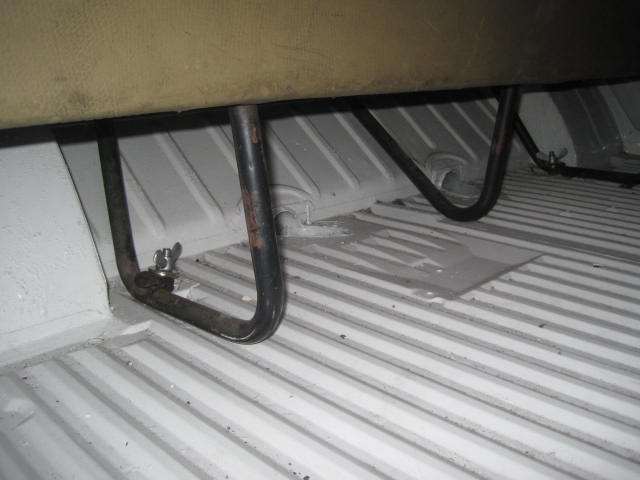 Floors are solid in the cargo area.
Wheel arches look good behind the front wheels.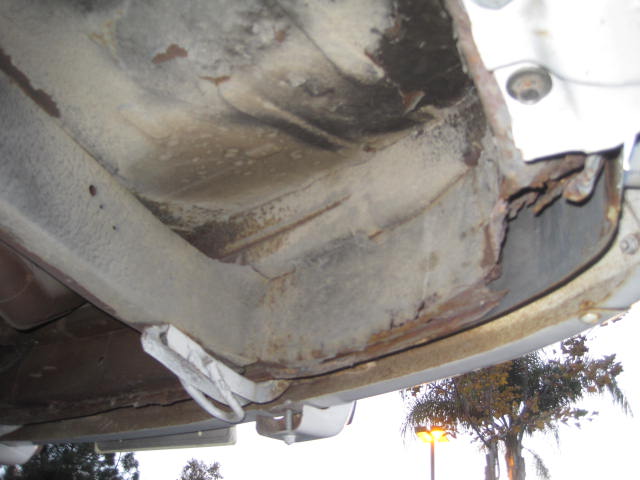 Here is one boo-boo area.
It looks like there was some mild body damage to the right front corner at one point
and the area below shows signs of this as well as an open area just forward of the bumper mount.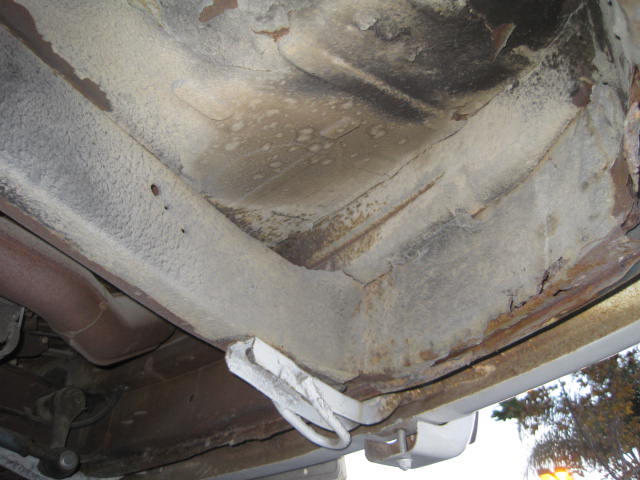 Another angle...looks like the affected area is just in the corner.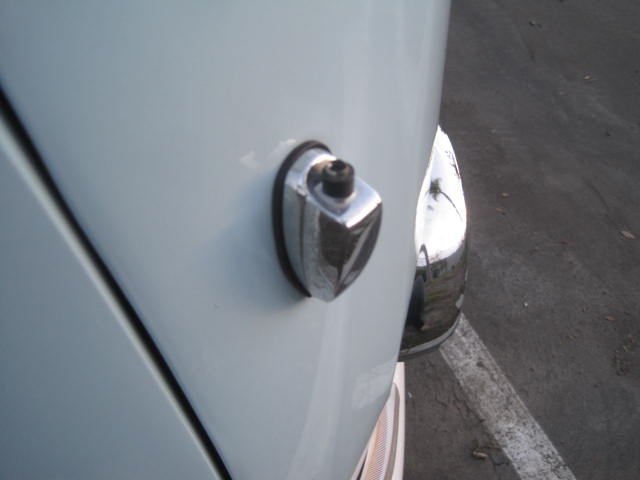 Antenna is broken.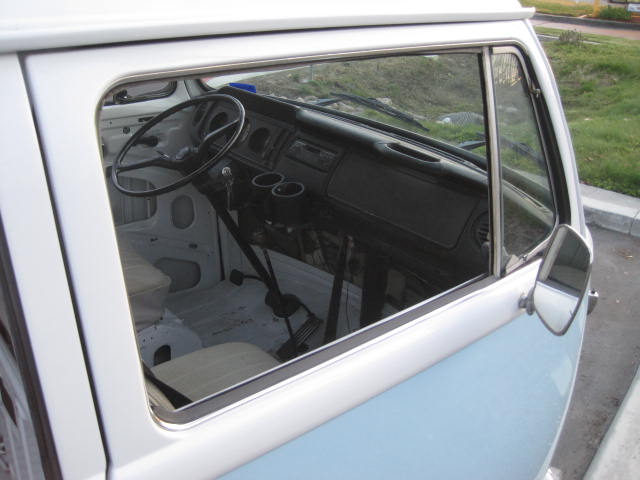 New window scrapers have been installed.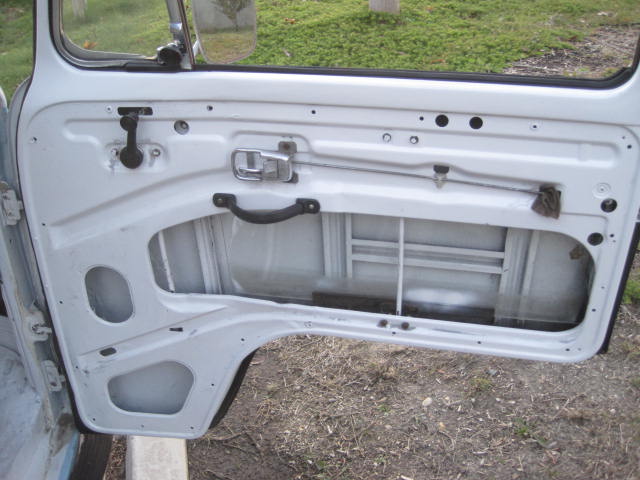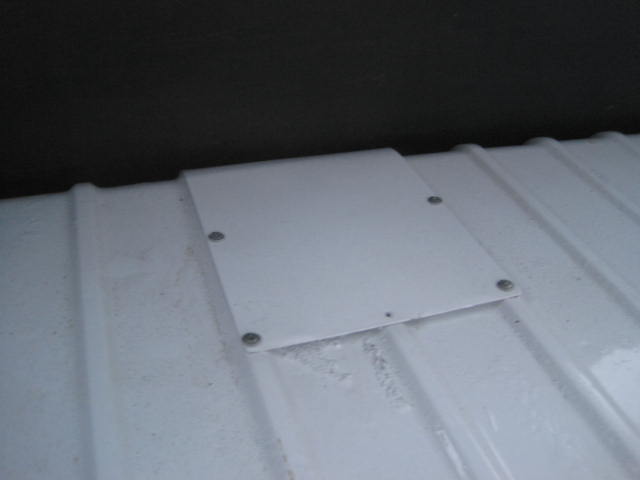 In the rear luggage area there is a small access hole that was cut and repaired with this small plate.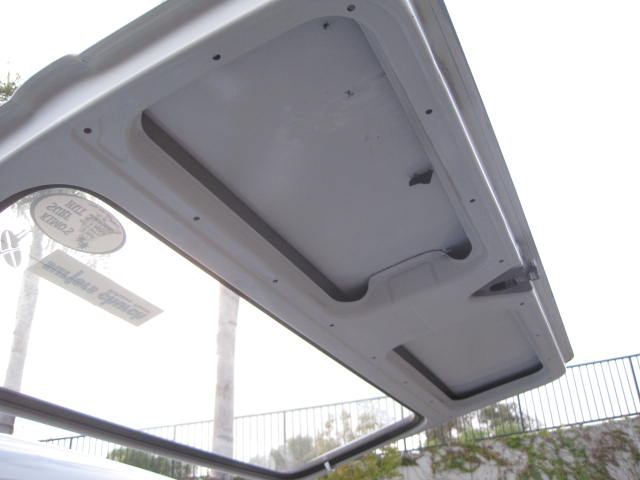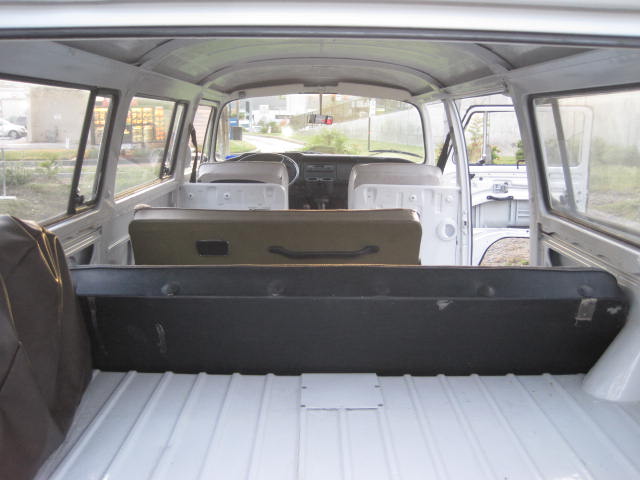 Seats are present, both rear and center.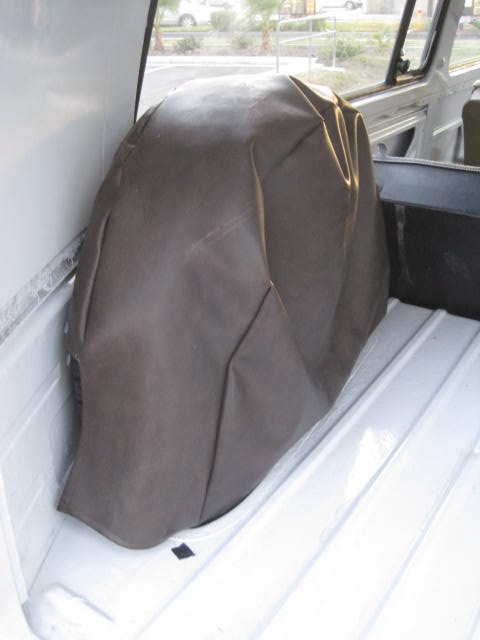 Spare wheel and tire.
Everything inside received a good coat of paint...so it is all quite clean.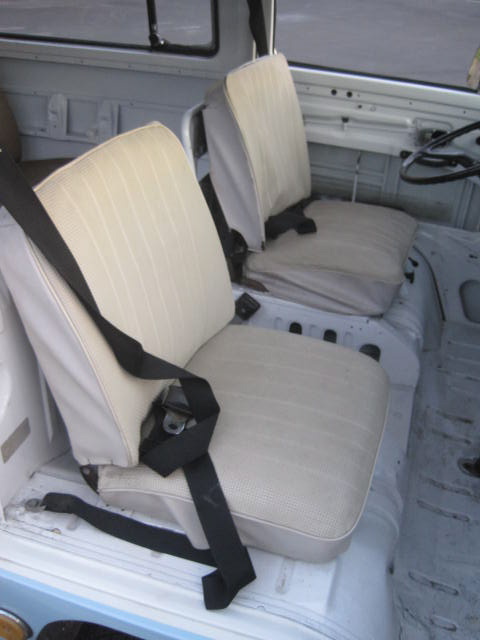 Seats all need to be redone.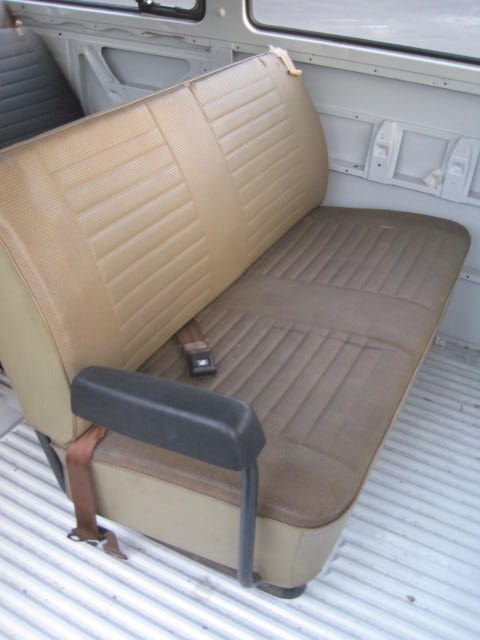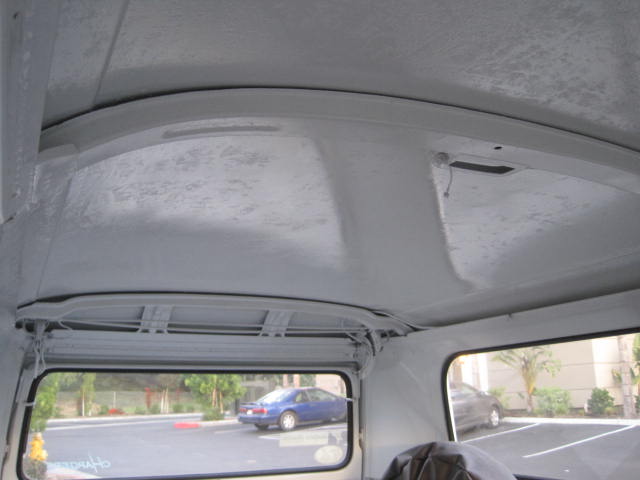 Needs the headliner done.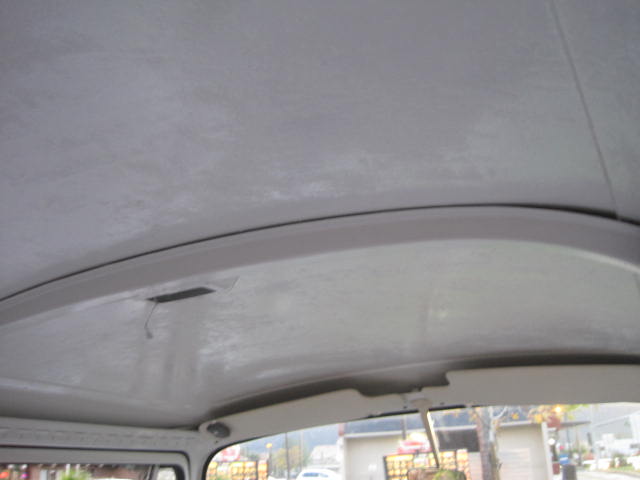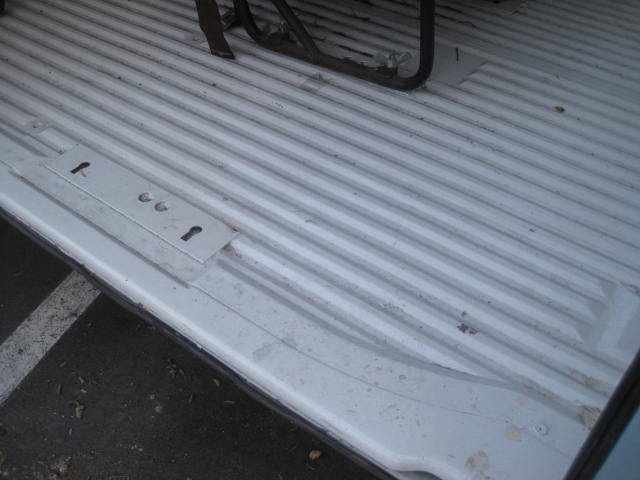 Good floor!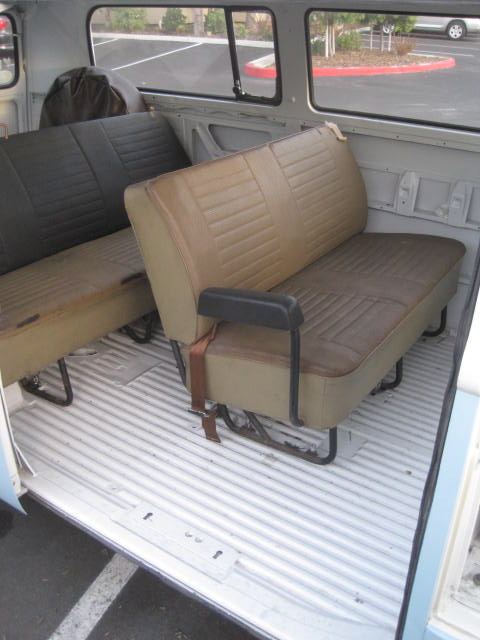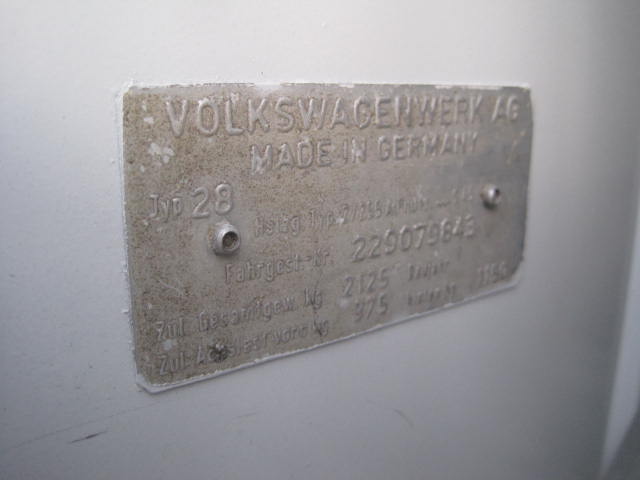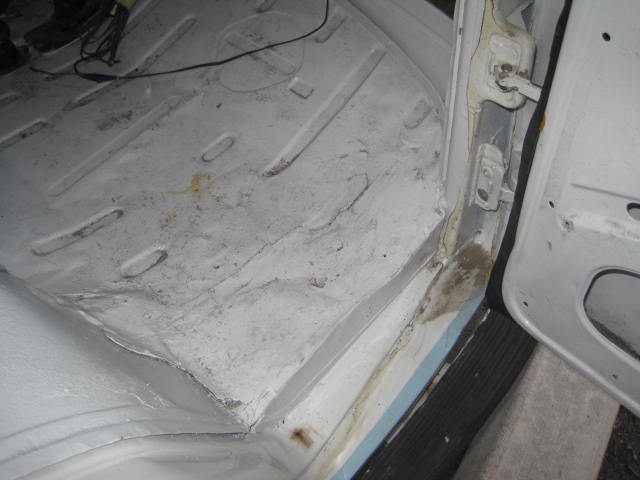 Passenger side front floor has some repair work done...looks a little messy, but once the mat is in place it will be well covered.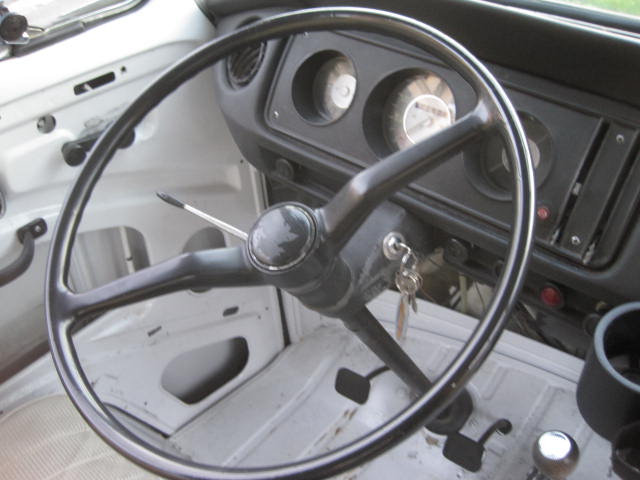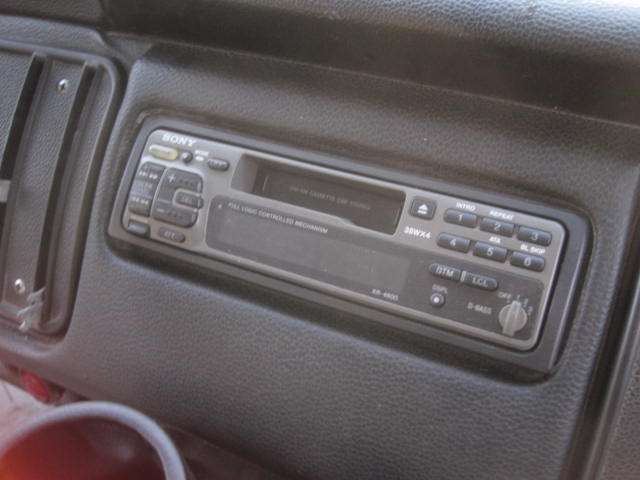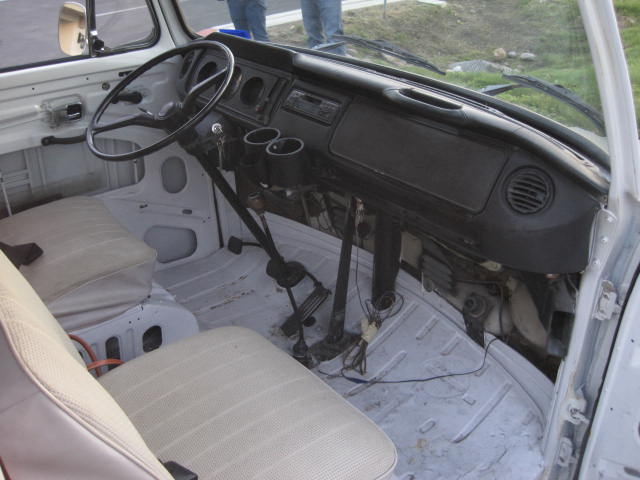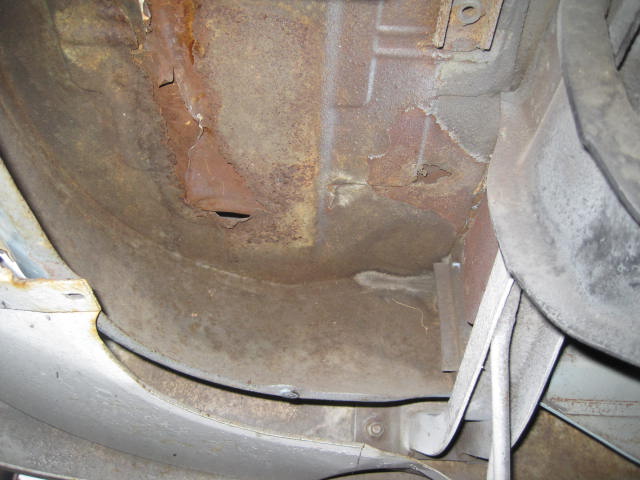 Pan under the battery has a little rust...it is covered from above but not sealed up.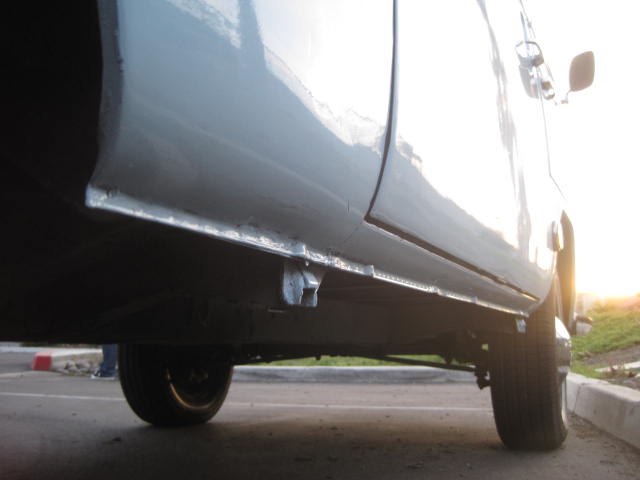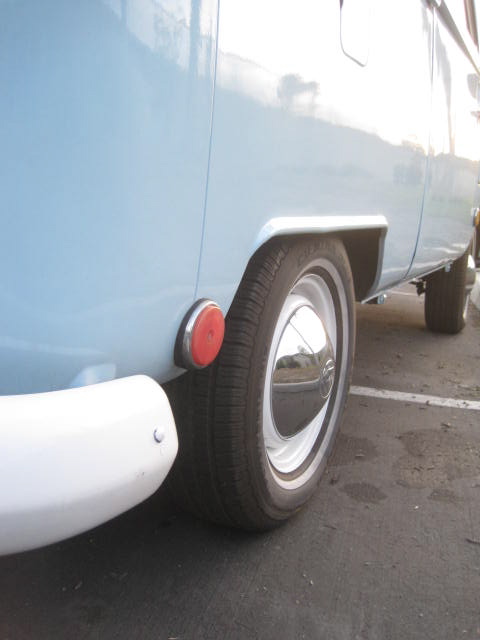 Excellent tires.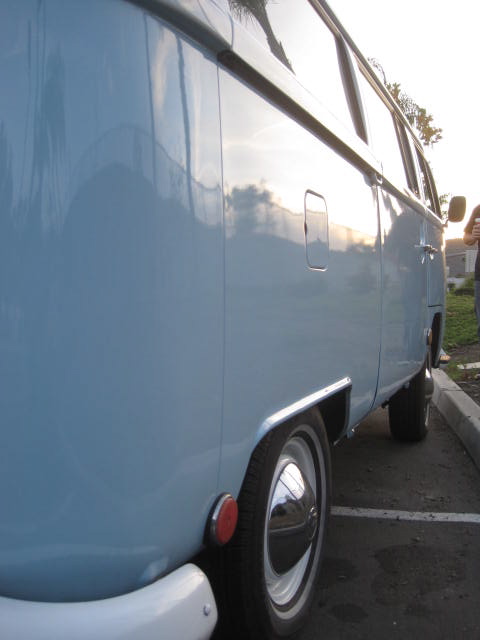 Body is smooth down the sides.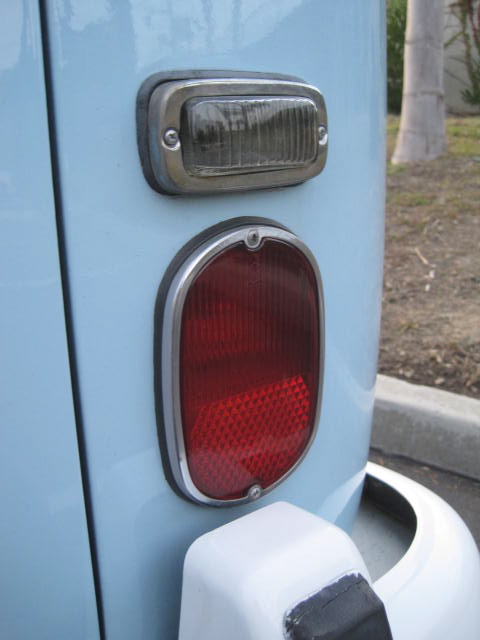 One taillight lens is faded a bit.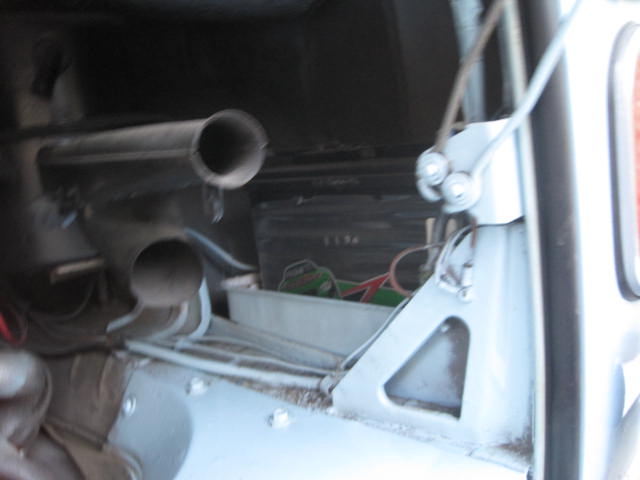 Battery sits in a tray to protect the metal below.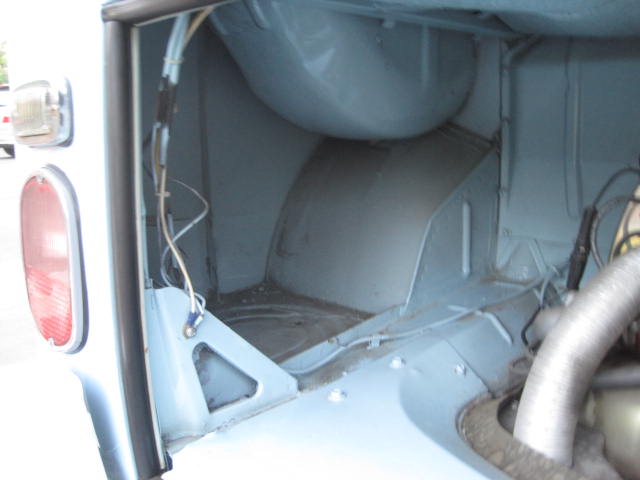 All sprayed in here, but wiring was painted over.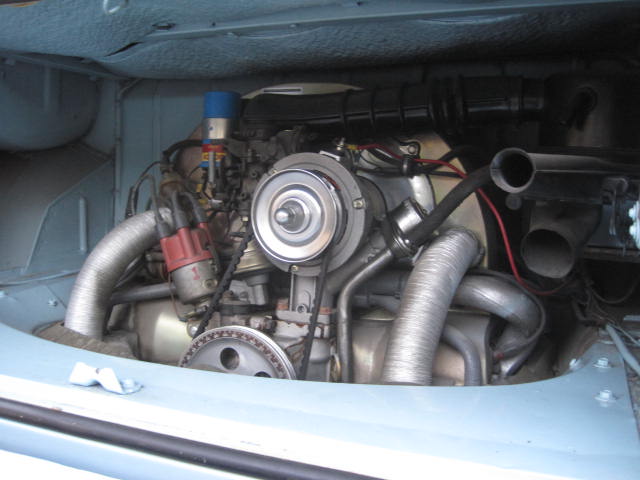 The best part of what is going on in here is this freshly built 1915cc engine.
It has only a few hundred miles on it and give the Bus a very nice bit of power over the stock 1600
without being too big or too complicated with dual carbs or anything like that.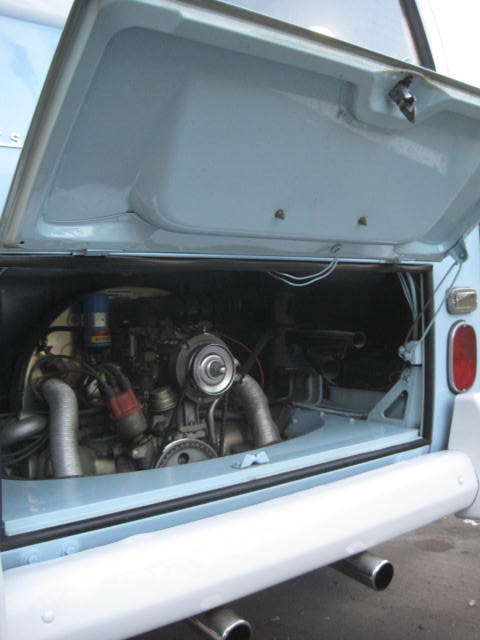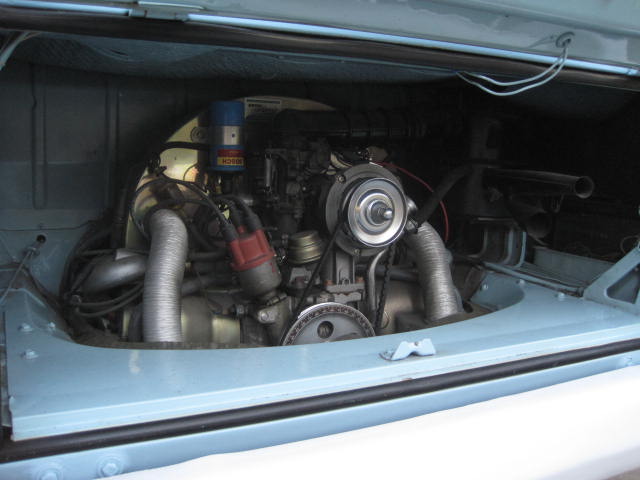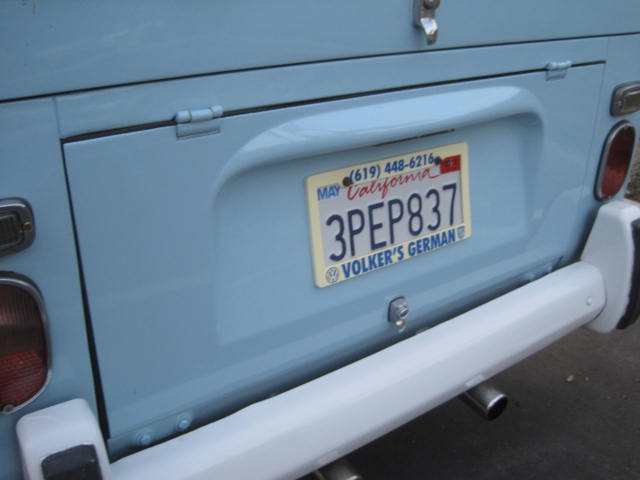 Clean title and current registration.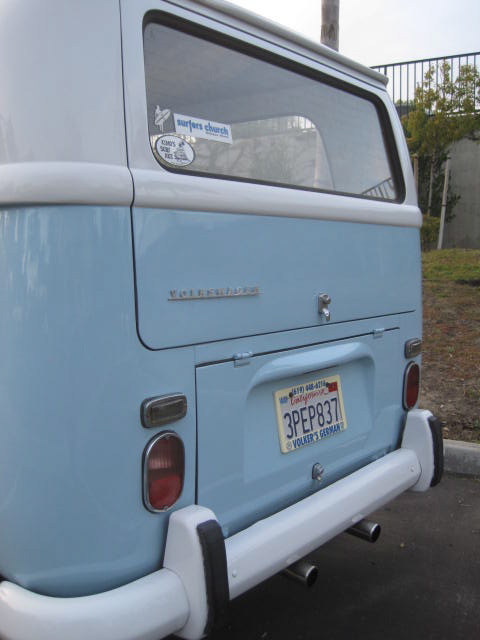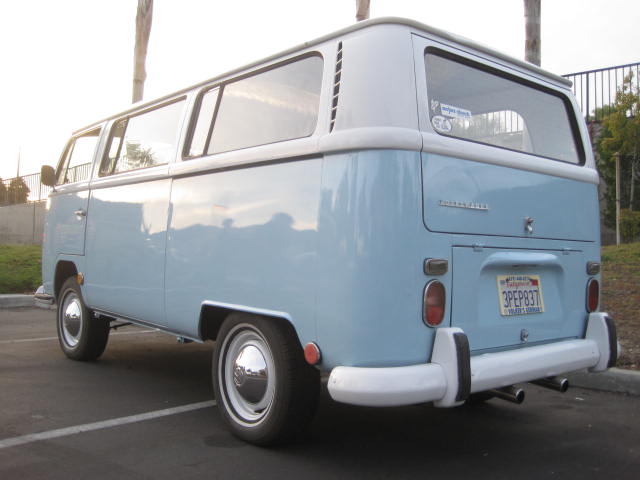 Happy Bus!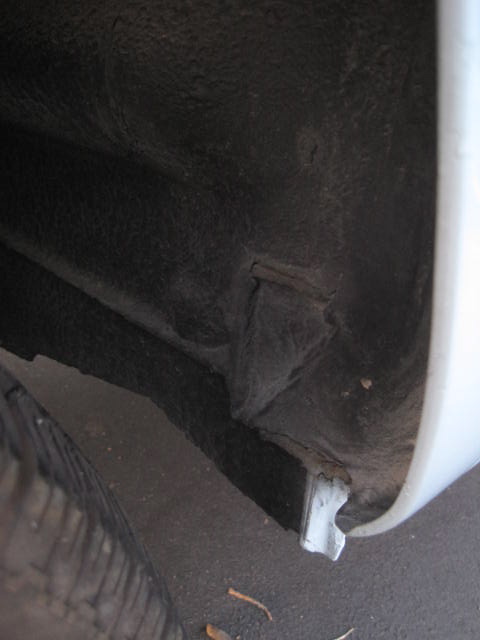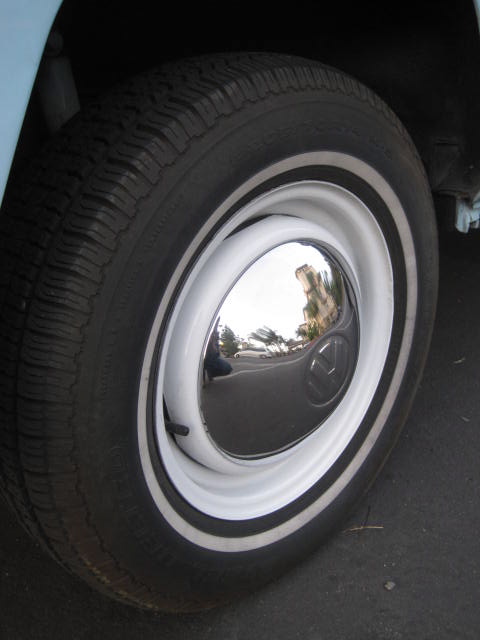 Excellent tires on well painted wheels with new hubcaps.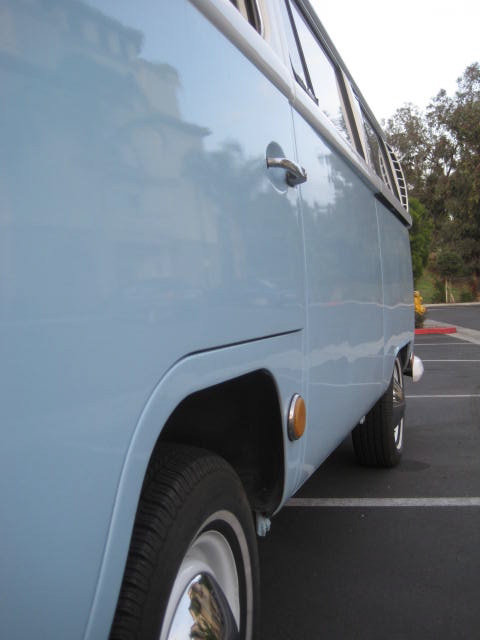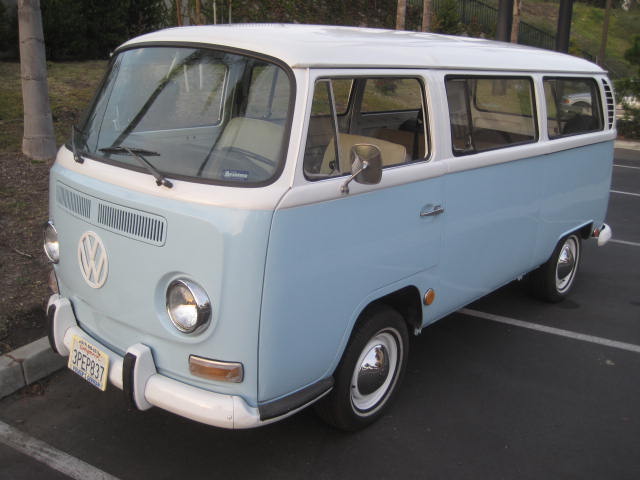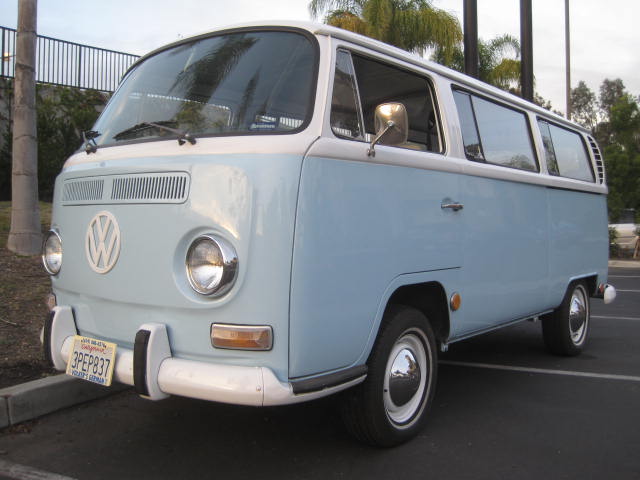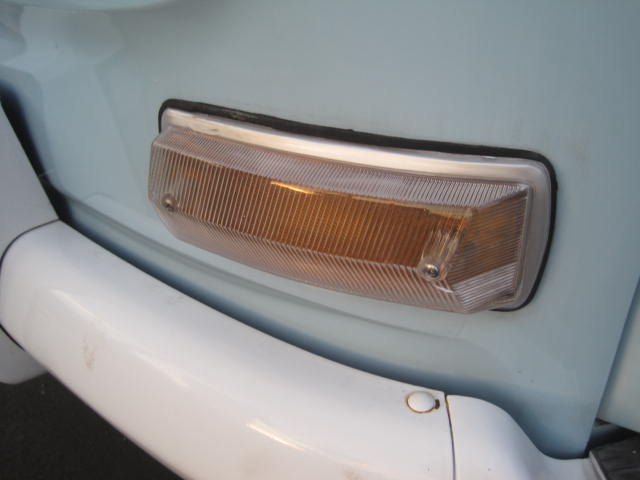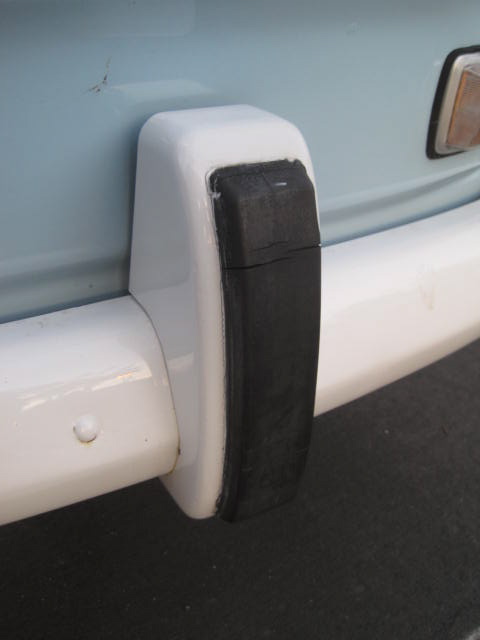 Both front and rear bumpers have the stock guards which are getting quite hard to find these days.
Area below the windshield looks great.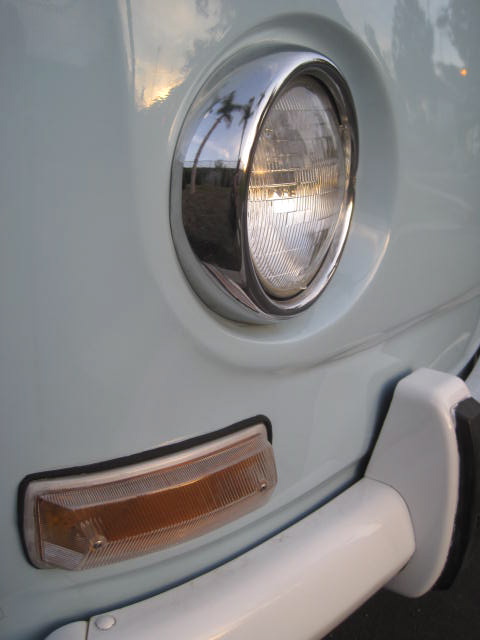 New lenses and headlight rings.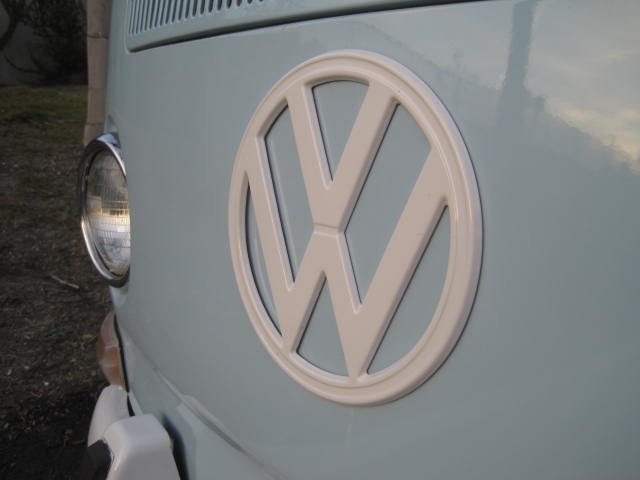 Nice white emblem.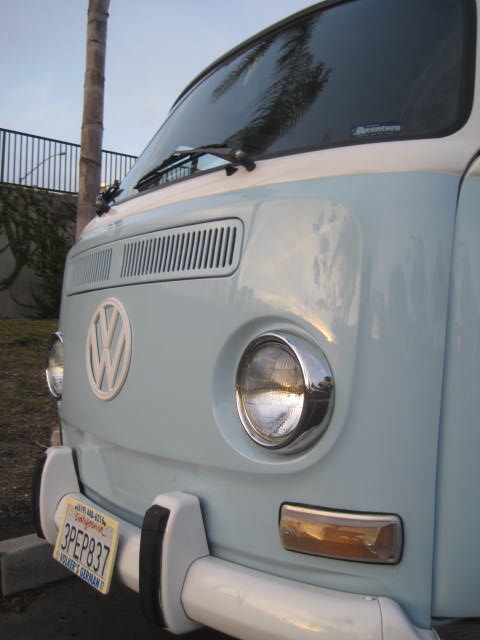 Good looking nose.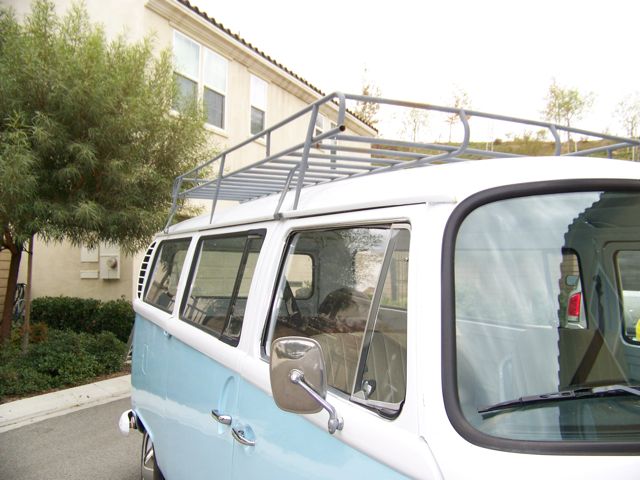 And a wonderful bonus...a very cool original roof rack!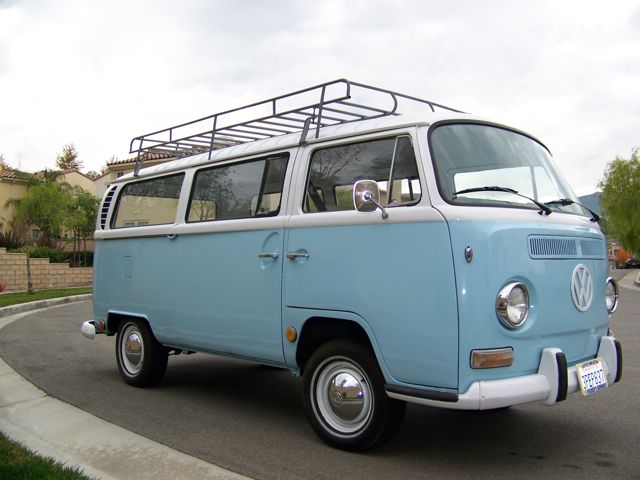 Love the look with the rack...really dresses it up nice!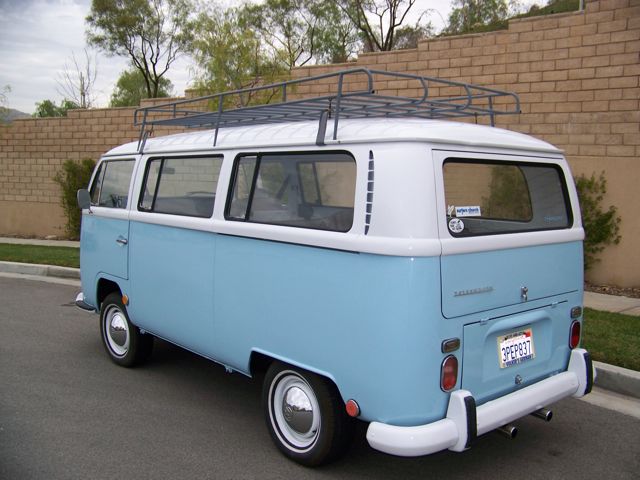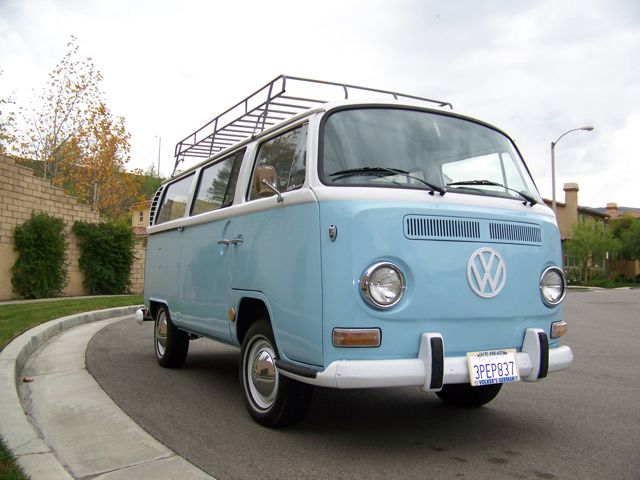 In closing this is a very nice driver quality Bus.
It needs the interior done, but other than that it is ready to roll.
Fresh paint and rubber, all fresh mechanicals, all the receipts and records included.
Seller's loss is your gain...grab this one up quick!
SOLD!!
We have others!...please
CLICK HERE
to see the current listings.
---
For More Info...CALL
951-767-1600
or email
oldbug@earthlink.net


---