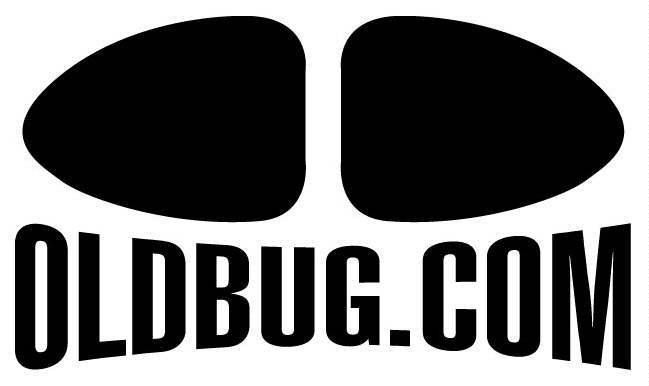 1957 Beetle Sedan For Sale
---
SOLD! Please CLICK HERE
For All Current Listings

There have been very few cars that have hit the VW scene that have made as big of an effect
as this Diamond Green 57 Oval built by Aaron Boughton.
It was built to a level not yet seen in the VW scene before and it truly raised the bar
for all VW show cars to come. There have been a couple since that have reached the same level
(and perhaps passed it) such as the Randy Gates Split ,Rich Rivera's 50 Ragtop and Darrel Baker's Grey 58.
All three of those cars found homes through our website and I am thrilled to have the opportunity to
now present the Broughton 57 to the world for sale.

The car was built a few years back now, and it has traded hands a few times as well. But recently the
original builder Aaron Broughton got it back, and he has trylu brought it back to the same level it was when first
debuted on the scene. This is one of those cars that at first glance, looks much like the next car in line
at the show, but as you get closer and see the details and the level of craftsmanship, you realize that it is truly
something special. As I phootographed the car, I found myself getting more and more excited about it.
It is just downright gorgeous.

I recently saw in an online message board, someone referred to the Oldbug.com listings as
"VW Porn"...well my friends...this is this month's centerfold to be sure.
Enjoy the photos and if you are lucky enough to be able to bring this one home for yourself,
the whole VW scene will be green with envy.

The Daimond Green color is correct for the year and is really a wonderful color.
It has both a vintage and a modern quality that really suits a car like this well.
The quality of the paintwork on this car is exceptional by the way...phenomenal glassy smooth finish.

Only the best of the best parts were used in it's construction and each part detailed to a high level before fitting.

Here is unique view of the car that most will never see...

The body is all stock and un-altered, all the proper trim and fittings are in place,

The 4.5" X 15 early Porsche wheels are detailed to jewelry level.

Center caps hand painted..

The "Deep 6" alloys in the back are equally impressive and wrapped with beefy rubber.

The Oval rear window...what a great shape.

Proper 56-61 "Snowflake" taillights.

California year of manufacture plates and a beautifully chromed Econo Motors plate frame.

Here's some of the coolest details starting to show themselves.
The Hella accessory light is hooked up as a third brake light with a red lens.
Look at the polished hardware and anodized washers on the bumper bracket...and the smoothness of the bracket itself!

Mirror straight body finish and the perfect stance.

Look at the size of those tires...awesome.

NOS headlight lenses were used, inside of the headlight buckets were painted body color.
Chrome is phenomenal on the car.

Accessory bumper bars add a little flash and some added protection.

Glass is excellent.
Note the custom Oval shaped rear view mirror...nice touch.

Look at the wiper bases here...this is the kind of detail that really makes a car stand out.

Stainless body trim is polished to a high level, door handles are excellent.

Pop out rear quarter windows

A little peek inside through the driver's window...
All rubber and body seals are like new.

Early Porsche 356 steering wheel is a nice change from the norm.

Door panels are beautifully stitched...a modern design that someohow still has a vintage flavor to it.

Seats are done in leather in a nearly stock stitch patter, yet different just enough to make you look again.
Racing belts give you a hint that there is no longer a 36 horse out back

Door latch detail

Look at the level of cleanliness here.

Powder coated seat frames, freshly plated springs

Awesome custom gauge housing under the dash...check out the steeing column clamp as well.

Here's a better shot of it.

Stock clear needle speedometer looks like new.

This custom shift light is quite the bit of artwork all on it's own.

Even the inside of the ashtray was plated and polished.

The glove box hinges are one of the coolest touches to me...I'd have to drive with it open all the time just to see em.
So cool!

Very well done interior and a great look, feel and smell it it.
No Cokes between your knees and greasy french fries while you drive this baby...and please wipe your shoes before entering!

Berg locking shifter with line-lock and custom stitched shift boot...awesome!

Fuel reserve tap extension.



Stock visor and the custom Oval mirror.

Headliner is excellent.

Extremely well fit.

Rear seat is superb as well.

Awesome custom kick panels below the rear seat.

Optima Gel Cell battery in a custom made cage holder.
Check out the hardware holding the body to the pan...gorgeous.

Custom tranny access plate, powder coated chassis.

The control center and spotless wiring.

Details at the pedal assembly...

Custom machined and polished cap on the dimmer switch.

Dreamy

OK...ready for some more certifyably insane details?
Lets lift the hood and see what the man did under here...

As expected...impressive level of detailing continues.

Fuel tank is gorgeous, with it's flawless black paint, custom gold leaf lettering
chromed cap and custom breather line, chromed hardware too...

I have never seen a body tag look this nice...awesome!



No more oozing stock rubber cap... custom billet aluminum one is excellent.

Wiring is done to an insane level of detailing...look at the tie wraps all lined up to match each other.

Hood latch...

Behind the dash it all continues to amaze and impress.

Glove box detail.

The "black box"

Under which lies the modern wiring set up...very nice indeed.


Wiper motor is polished, look at the back of the speedometer... this is the detail stuff that nobody does.

Check out this custom breather line

Quick flip out to the backside to check out the fully detailed 2275cc powerplant.
(drool drool drool)
Features a Scat 82mm counterweighted and wedgemated crank
Eagle 5.500 inch balanced rods, Cima 94mm pistons with Total Seal rings,
Pauter custom grind cam with straight cut Magnum gears.
Mofoco ported polished heads, dual valve springs, etc etc.
Lots of Berg parts, machinining by Rimco, parts from Jaycee...all the best of the best and all balanced and blueprinted.
Horsepower at about 182 !!

Nearly spotless detailing

Custom oil filler neck is pretty awesome.

Dipstick

Degree pully with slick timing mark.

Vertex magneto

48 ida Weber carbs

Gorgeous detailing

Custom breather box...check out the firewall panels...also one off custom stuff.

Quick release decklid hinges

No corner left untouched...look at the decklid latch and the hardware...
even the wing nuts for the plate light were chromed and tightened so they line up perfectly.

Berg deep sump, stainless steel braided lines and lots of custom work underneath.

Very slick dont you agree?

Awesome engine support set up.
Nice custom exhaust as well.


Check out the molded in breather piping on the valve covers...

The Berg sump is polished like nothing Ive seen...wild eh?

Full pro-built gearbox with gusseted cash and all the top level heavy duty stuff.

Electric fan is well fitted.

All plumbing is done with stainelss braided lines and is matserfully set up.

Chassis is excellent of course.

Narrowed adjustable front beam with shocks.

Disc brakes with cross drilled rotors.

Hard to say much more about it... you can see pretty clearly from the photos that the car
is truly done to an extreme level and is still in amazing condition.

Another artsy floating photo...

Cover car in ALL the magazines and endless awards.

In the Demon Bugs Book as well...

So...there you have it!
One of the top Resto Cal Beetle's of all time.
Ready for it's new home.

SOLD! Please CLICK HERE
For All Current Listings
---

For More Info...CALL
951-767-1600
or email bugnbox@earthlink.net

---