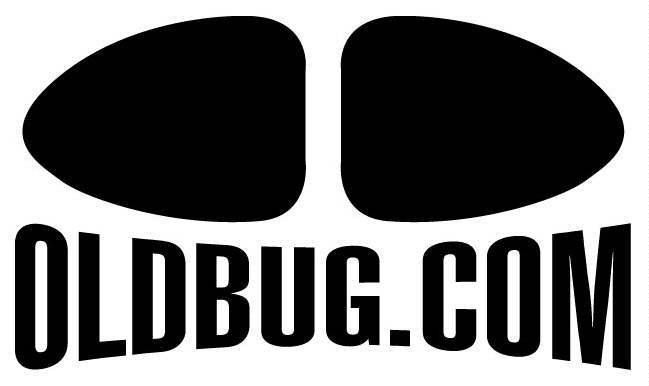 1965 21 Window Microbus Show Stopper!
---

This is a pretty special machine indeed.
A fully modernized classic Microbus with the best of the best and then some.

Classic looks with just a few modern touches on the outside to hint to the world that this is no ordinary old VW Bus.

Top quality body and paint and an amazing modern interior.
And drivetrain wise it is all state of the art custom air-cooled stuff.
Disc brakes, performance engine and trans, something that will keep up with traffic and stop on a dime
(something that a stock VW Bus sure cant accomplish!)

The Bus is very freshly done and was built to show standards. In fact it has travelled the US
visiting VW events at each stop and has won countless awards in the process.
While it was trailered in it's own special enclosed hauler from state to state, the car was
built to drive and the owner has not been afraid to take it out on the highway and dice from lane}
to lane with the best of them. A very strong runner that is fun to drive.
Current owner has put on minimal mileage and has maintained the Bus well.
Current location is Central California.

The modern wheels set it apart from the norm and the Wilwood disc brakes with cross drilled rotors
keep it under control.

Suspension is lowered to a reasonable level to improve looks and handling
but is not so low that it is a horrible pain to drive.

Glassy smooth paint finish and bodywork.

Color matched bumpers give it a slightly more modern look on the outside
while the factory aluminum trim remains to keep the classic "deluxe" style.

The engine is no wheezing 40 horse unit as it was equipped from the factory,
this is a 2332cc screamer with dual Weber carbs, Porsche 911 fan and all fully detailed.

It runs as good as it looks...and it looks good!!
Transmission is also a performance built unit with freeway suited gearing so it can keep up
on the motorways of today.

Detail of the 44idf Weber carb.

Odyssey battery...all 12 volt electrics of course.

Underside of the engine is very clean. Performance exhaust system looks and sounds great.

Super solid and straight and well done.

17" chrome wheels are wrapped with speed rated low profile tires that sure help in the corners.

Skylight windows...and a big ol cloth sunroof..there is no van cooler than one of these.

Custom mirror is a neat touch.
Note the chrome plated window frames.

Chrome "Safari Windows" with the spring loaded wiper arms so you can fold them out of the way when it is time
to let in the breeze.

Here they are "full flaps open".
What other car can you drive and get bugs in your teeth?

Everything is really cherry on this Bus...you dont make it on the cover of Hot VW's Magazine with
a slapped together bucket...you've got to have something very special.

So now that you have seen the outside and the drivetrain...lets look inside and see
what makes this Bus really stand out in the crowd.

The interior is very well detailed and features beautiful fully custom seating and upholstery.
The dash features some nice upgrades and interesting changes such as the shaved radio hole and
the chrome parcel tray.

Banjo steering wheel with Sun and Moon horn button is gorgeous.
Stock fuel gauge and speedometer.
Everything works on this Bus by the way...lights, heater, etc...very well sorted out.

Smoothed out center radio section changes the look of the dash significantly.
There is no radio in the Bus.

Tachometer mounted to the ashtray.

Oil pressure and temp gauges monitor the engine.

Stock dash clock

Chromed access plate on the fresh air box

Nice looking headliner as well

Seating is all done in leather, nothing but the best.
Walk thru front seats are a very desireable option.

Carpet is well fitted and custom matching floor mats keep it all looking sweet.

Gene Berg shifter is like the cherry on top of the sundae when it comes to any serious custom VW.

Door panels are very slick in design and are very well fitted.

And under the mats of course the Bus is solid...just had to show it to keep those that ask from asking...

Cargo door panels are matching of course
Very nice with the carpet at the base and the colored accents.

Carpet is custom fit and bound with material to keep it nice.

The rear seating is truly awesome. Complete full custom wrap-around bench makes the back of the Bus
into almost a limousine feel wise. Seat belts at four positions to keep your passengers in place.



Very slick set up and a nice change from the normal bench seats.
Makes conversation between the passengers much easier as well...a perfect party machine!

Another angle shows the curve and the layout...very nice workmanship.
Everything lines up nicely and the overall look is very pleasing.
Huge sunroof features a stayfast canvas cover (commonly used on Mercedes vehicles).
And here's the beauty queen shot...on the cover of a magazine!
The Bus has also been photographed for upcoming features in European publications as well.

The original owner/builder is a custom upholstery guy so he truly went wild on the inside and created an amazing work of art.
Top quality materials (leather of course) and a very high quality install.
Flat 4 Banjo steering wheel, chromed parcel tray, Safari windows
Nice work and very neat details such as the sleeve for the steering column and the e-brake boot.
Gene Berg Bus shifter too...

In closing this is really a neat machine.
A perfect play toy and weekend cruiser that will wow the crowd wherever it goes.
It is well built and very professionally detailed in all regards.
Modern performance drivetrain, super cool interior and undeniable class to it's presence.
Whoever ends up with this Bus is truly going to fall in love.
Vehicle is located in Portland Oregon and can be seen by appointment only.

Asking
$59,500 obo
(price just reduced from $65,000!)

---
For More Info...CALL
951-767-1600
or email bugnbox@earthlink.net
---