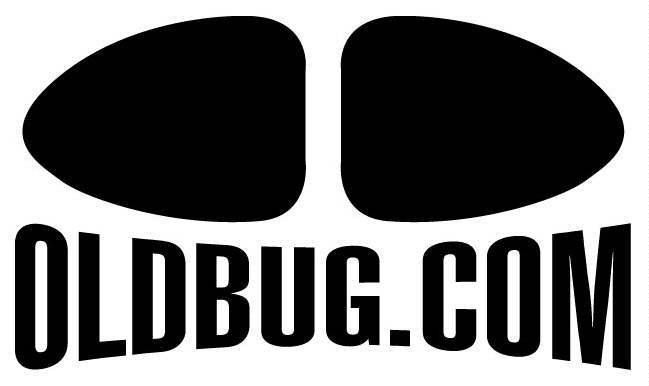 1949 Split Window Beetle For Sale
---
Uhhh... yeah.
Just sit and stare at this for a bit...
...a little longer
...savor it
Now scroll down and let me tell you about this one
This 1949 Beetle sedan is the result of a very long and extremely expensive restoration that was
completed not long ago. The car was built to original specs with the exception of wheels, suspension and drivetrain,
but with full respect to the rarity and value of the model...everything is bolt-on and easily put back to stock.
Located in Southern California, this car made its debut
at the VW Classic this summer and it has been photographed for feature articles
in numerous VW magazines from around the world.
Stellar attention to detail all the way through.
Gorgeous
Decklid has the early plate pressing and the L handle
Popes nose is the early riveted style
Taillights have the proper trim ring around the lens for the 40's era cars
Bumpers are the correct thin blades with "banana" guards
Black door handles and trim
Beautiful paint and bodywork
Exterior mounted horn, hood with "L" handle and latch.
Proper thin wire wiper arms
Narrow groove running board rubber
Beautifully detailed underneath to show level
Far better than new
Front beam in the car is a narrowed adjustable unit built specifically for Split application.
A couple of water spots underneath but easily cleaned back to mirror shine
Look at the reflection on the panels underneath...
And then look at the reflection on the body... this is very nice work!!
Correct early style one piece windows
Dash is also the early style with the solid dash panel with logo that was carried over from the KDF Beetles of the early 40's
Also take note of the location of the reserve lever for the fuel tank...this is another post-KDF detail that stopped not long after the production of this example
German square weave carpets..
Correct small roller pedal and KDF cog logo pedal pads.
Shifter is the proper straight unit with dimpled knob with KDF cog logo.
So cool!
Three spoke steering wheel is beautifully restored
"Football" mirror is another very early Beetle detail that was lost on the 50's era cars
Headliner is gorgeous and very well fit
Seats ate beautiful and done in the proper German cloth
Dull finish door handles are another early production detail
Very well detailed everywhere you look.
I did spy one rub mark on the passenger seat frame down low.
Door striker is as new and mounting screws "timed" so the slots are all in the same direction.
Perhaps a bit more fanatical than the factory was in Germany...but I love it!
Semaphores on these early cars are different from side to side.
Even the workings of the semaphores are detailed superbly!
hardware is all new and shiny
Out back is a special treat, this pro-built vintage performance 36 horse engine is fitted with a Speedwell
supercharger! Show level detailed and fully sorted, the owner has taken the car on two 300 miles trips recently
and it runs fantastic! While this is certainly a "trailer queen" quality car...it is far from that.
This is a show car you can drive!!
Crank start apron
Gotta love that killer blower set up...so cool!!
Performance is on par with a well tuned 1600cc engine.
Plenty of power for the modern world traffic.
You numbers guys can look this up to date the engine... for the purists, it is not the original 25 horse.
Dig these cog wheel pedal pads!
Another detail of the 40's era cars is the turning hood latch, similar to the rear
and the flat panel behind the spare.
Body tag
Also a very early car detail...the smaller fuel tank.
In late 49 this changed to a much larger tank with a flatter top
Wiring is all fresh and perfect on this car
Hood has the proper triangle stamping
Turning hood latch on the front is cool...the pull handle release was introduced shortly after this.
The car is simply gorgeous and as it is with the lowered stance and the custom wheels it really
has an aggressive hot rod feel to it.
So tough!
The detail is impressive.
The transmission is a full synchromesh unit, the brakes remain the original 1949 cable operated units
Custom Vintage Speed single tip exhaust kicks out a mellow exhaust note.
Running on race tires, slicks in the back and M/H front runners out front, wrapped around gold Erco wheels
Im a bit of a purist myself and I look at this and would immediately source out the correct 16" wheels and suspension
to get it looking stock...I do admit I would probably keep the supercharged 36 horse out back though as it runs out so awesome.
Driving a 25 horse engine in todays traffic is spooky at best.
But if your goal is to make it as close to original as possible, a 25 horse engine and split case trans could be found.
But as it is it is hard as nails and I applaud the effort and style.
The owner has stated that he may consider a lesser price if he keeps the custom wheels and tires...
Its is all up to the buyer and his or her personal tastes.
Slicks and cable brakes...it is just pure madness!
Such a beauty
And that engine...
If this isnt "volks-porn"...I dont know what is.
Speedwell
Bosch 010 distributor
Oil temp dipstick
In closing this car is trule exceptional.
Beautifully done inside and out, concours level stuff here.
Extremely desireable 1940's production with all the cool early details.
With the prices rising as they are on these split Beetles these days I can easily see this car being
a six figure car down the road a bit, especially if put back to all stock.
Asking
$75,000
---
For More Info...CALL
951 767 1600
or email oldbug@earthlink.net
---