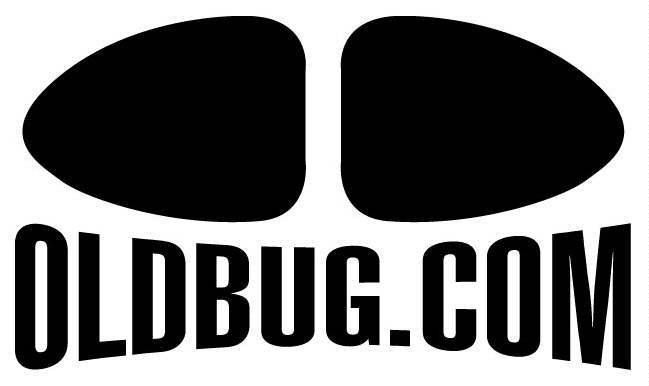 1951 Beetle Custom---"Full Metal Jacket"
---
This is a true one of a kind custom built by a So Cal local builder.
It is an all steel, genuine 51 Split, that has had a body off restoration
but instead of finish bodywork and a paint color, it was clear coated
and pinstriped and mated back to the chassis.
Absolute mind blower when you see it and the crowds go wild for it.
The bare metal look gives it that rat rod feel, but when you look deeper
you realize that it is a fully "done" car.
The car features all the right original stuff too, which makes it very special indeed
like the aluminum base wire type wiper arms.
Great side view mirror.
Correct taillights.
Slammed down low on black Porsche alloys.
Beautiful pinstripe work.
Very fun graphics.
Grroved bumpers, Euro headlights, proper round horn grilles.
Seriously narrowed front beam gives it the hard tuck into the fenderwells.
Awesome!
Disc brakes, genuine 4.5 early alloys.
Very solid body...no rust holes or nasties.
Under the front hood is fully painted and detailed.
Interior is fully painted and detailed as well.
Functional semaphores.
Whole interior done in red.
Nicely done too.
Keep in mind that the exterior is clear coated and sealed...not raw steel.
Very nice interior, German square weave carpets, proper early stitch pattern on the seats.
Jams are solid and clean.
Convertible style glove box doors!
3 spoke steering wheel with a very rare full circle horn ring.
Cruiser pedal, accessory brights switch pedal too.
Berg shifter.
Very nice!
A beautiful and stark contrast to the exterior.
Out back the fun continues.
Nice details throughout.
This is no 25 horse back here!
82 X 90.5 = 2110 cc
Cam FK46
82mm CB Performance Crank
Heads Superflow Big valve 48 X42 triple spring
H-Beam Rods
8 Dowel lightened flywheel
48 IDA Carbs
Aprox. 9.5:1 compression
TRANSMISSION:
Rancho Pro-comp freeway flyer geared
Everything has less than 1000 miles on it since completion.
Very sanitary.
If it's not a split... it's not ... (fill in the blank yourself)
Seriously hardcore custom here...it makes a statement to be sure!
Wow!
6" narrowed front beam with no shock towers.
Disc brakes.
Redline tires are a cool touch!
Very unique, very well done, and a car that will be a crowd draw everywhere you go with it.
Asking
$32,500 obo
---
For More Info...CALL
951-767-1600
or email
oldbug@earthlink.net