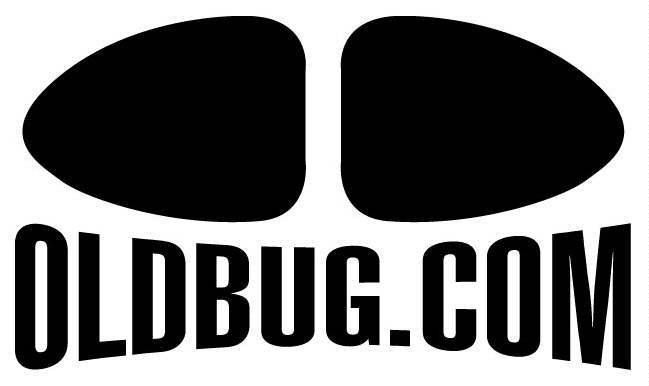 1960 VW Beetle Sedan For Sale
---

One of Southern California's premier VW Clubs is the German Folks.
Known for theier extremely clean, well accessorized, "Resto Cal" cars with extreme "altitude adjustments".

This is obviously a club member's ride that fits the club theme perfectly.
Stock body, stock paint colors, gorgeous show level paintwork, all the trim in place and very well detailed ot.

Some nice tasteful accessories and custom wheels give it a little more flash.

This 1960 model had the benefit of being an extremely solid original paint California car
prior to the restoration that the owner truly lucked into finding.
He did the suspension work to get it down in the weeds and then after rolling it for a while that way
he took it down and brought it to the skilled hands of Paul Smoot, a multiple magazine featured painter and car builder
to handle the respray and these photos do not do it justice...it is super smooth and glassy.

Black plates, the club logo in the back window... this is California baby!

Now I have heard rumour that the club logos must be removed before a car is sold...but I will leave that up to the seller
to decide. It might be your taste to keep it, or you might want it gone. But I know when I see it, that the car it is applied
to is a pretty seriously nice machine.

Black plates and vintage dealer frame.

Snowflake taillights are in excellent condition.

Gorgeous chrome, nice accessory bumper bumpers... third brake light is cool too.

Vent trims look great on the car.
Like a nice set of earrings on an attractive lady...it is this sort of thing that really makes a car stand out as something special.

Chromed 5 spoke wheels are dazzling and wrapped with fat meats in the back and skinny little pinners up front.

Window rubber is all fresh as are the fents and scrapers.

A part of the "look" is the narrowed front beam that tucks the front wheels deep into the fender wells.

More great chrome...

Fluted headlight lenses give the car that "Euro" look.

Wolfsburg crest hood badge...check out that reflection by the way...this baby is smoooth!

Early style 4 tab hood emblem.

Glass is excellent.

Club sticker... chapters worldwide have joined the ranks.

Hey Paul...if you are reading this... hats off to you brother...this is really nice paintwork here!


Nice fit and finish too.

New vent wing seals of course...all nice and fresh.

Very stock and clean dash with a nice restored steering wheel.

here's a better shot of the wheel and horn ring.

Clear needle speedometer.

Very cool little accessory fuel gauge

Under dash parcel tray.

Nice quality carpets and proper rubber mats.

Very clean in the door jams.

Nice

Door panels look very nice.

Clean around the latches and such.

Seats are done in an off white basket weave.
They show just a little age to them perhaps but are still quite presentable.
The owner is considering re-doing the seats and detailing the engine and may have this completed this summer of the
car is not sold prior to that time.

headliner is nice and clean and done in the pinpoint vinyl.

Nice and tight, visors are clean .

GFK jacket NOT included...but it was there so I had to shoot the pic....

Under the front hood the spare is a black 5 spoke with new rubber.

The under hood era retains some originality to it as it was not fully detail painted at the time of the resto.
It is clean which shows some hint as to it's care in the past. Wiring is nice and tidy.

Under the hood is painted well.

nice and straight.

original jack in place... original paint here in the spare tire well.
So...yes...it was painted the original color and the front end is very straight and shows no signs of damage or repair.

The owner is also considering having this area spot painted so it matches the cleanliness of the exterior.
This work is to be negotiated of course.

Very straight.

Proper original H pattern front apron.


Narrowed adjustable front beam with shocks.

Very very solid original chassis and floor pans.
Dreamy dry state original metal.

Even under the battery area is clean and solid.

Bottomside of the engine has a fair bit of sludge...but the car was built as a driver and the owner shows no fear in hoping in it
for a long drive. It is a very reliable and good running car.

Stock 1200cc engine propels the car around the highways of So Cal.

12 volt electrics and an oil gauge are the only modifications from stock.

Ha apron is correct for the car but the engine lid is from a slightly newer model, hence the screwed on latch striker.

Push button engine latch is not correct for a 60...but Im being a picky guy here...the car is clean.

So...in closing you can see that this is a very very solid and straight original California car that has had a top level repaint
and a whole lot of fresh chrome and trimmings. The club connection adds some history and bragging rights,
but the car stands by itself well and draws admiring stares from all who see it. It was difficult to get a clear shot of
the car when I took these photos at the Pomona Swap Meet... people love it. And it is easy to see why.
Asking
$18,500 obo
---

For More Info...CALL
951-767-1600
or email bugnbox@earthlink.net


---