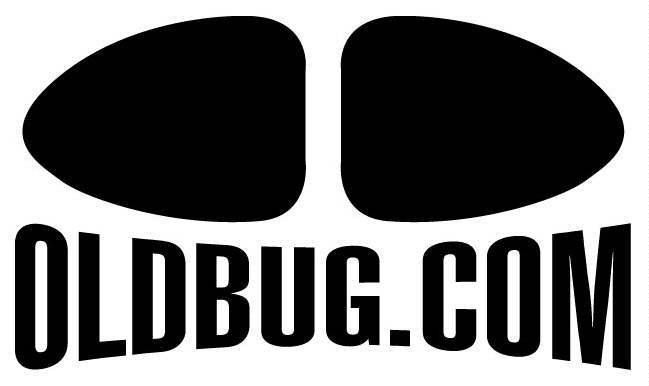 1965 VW Beetle Convertible For Sale
---
SOLD! Please CLICK HERE
For All Current Listings
This stunning little creature is a 1965 Beetle Convertible that is in the hands of a prolific collector
and serious car guy here in Southern California.
He has put untold amounts of attention and money into the car during his ownership and the results are obvious.
This is a beautiful machine!
There have been mild custom changes done to the car, such as the early taillights and the shaved rear plate light/
The car has a lot of performance upgrades as well to make it a truly delightful and sporting driver in today's fast paced world.
Stunning black paintwork, bright chrome and polished trim...excellent stance...this is nice.
Look at the reflection in the paint...and you can tell straight away that this is no average Beeetle.
The tan top accents the body color very nicely.
Classy and cool.
Great personalized plate...
The pretty stuff does not stop on the exterior...under the lids and in the corners it is wonderfully done and detailed as well.
Check out the tidy wiring and the finish in here.
Matching spare wheel and tire.
Matching top boot tucked neatly in the trunk...
Headliner is clean..
Seats are excellent and the workmanship is very nice.
This is not aftermarket seatcovers and quicky resto stuff...professional custom work.
Odometer reads around 5200 miles which is thought to be correct since the restoration was complete.
Look at the cleanliness of the instruments and the brightness of the needles and markings...
Stock steering wheel and column painted to match the interior...very nice.
I love the door panels with the clean and simple custom stitching and the carpeted bottoms.
Engine room is sparkly clean and she runs as good as she looks...
Specs and details to come shortly...
But I can say that I am sure it is tuned well...the owner being an ex race driver...he knows how to get them right and wont stand for any less.
Excellent tires on wornderfully polished Porsche wheels.
Love the color combo...
Nice level of detail and cleanliness in the latches and corners.
Modern audio in the glove box
Simple and clean add on instrumentation.
Nice vintage style Moon tachometer...
Nice clean lowback seats...I like the color matched controls too...something so simple that makes the car stand out from the crowd.
Rear wheels are nice and wide and have fantastic rubber wrapping them.
The tan canvas top is in excellent condition, however it does have some mild discoloration in spots such as around the window.
One drip spot above the window too...
Here you can see the staining pretty clearly...I dont know if this will clean off or not...
Top down...you never see it...but top up you do.
Custom center tip exhaust is a very slick and unique set up.
Note that the stock exhaust cut outs are filled on the rear apron...nice and smooth.
Check this out...so clean and well tucked in...
And it sounds really sweet.
All ceramic coated and clean.
4 wheel disc brakes, Bilstein shocks, auxillary oil filter, etc...
Engine is clean and dry underneath...trans too.
Adjustable front beam, nice sway bar too...
Nylon bushings on the sway bar...beam is not narrowed or crazily modified like so many these days.
The car sits at a very drivable height.
I love the Porsche 356 horn grilles and signals and the fluted euro headlights.
Sweet!
Very cool mirror choice...simple and clean and unique.
Wheels are superb.
Rear taillights swapped out for the 56-61 glass lense units is very nice.
Magazine cover shot stuff here...hats off to the photographer on this one!
In closing this is really a very very nice quality, show level car, that has been fully sorted and dialed in for use.
It is no trailer queen...this is one you can really drive and enjoy.
And here is one more beautiful parting shot to leave you with....stunning...simply stunning.
SOLD! Please CLICK HERE
For All Current Listings
---
For More Info...CALL
951-767-1600
or email
oldbug@earthlink.net
---