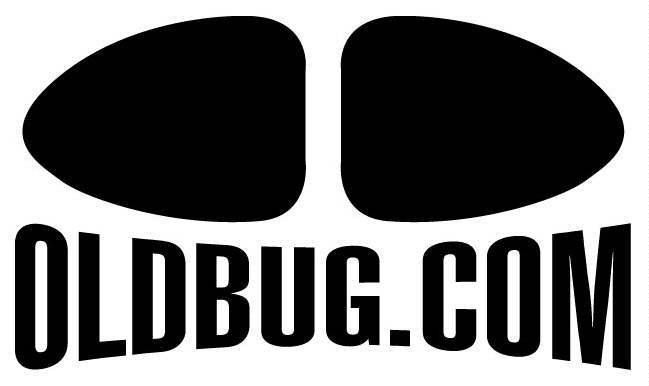 1952 Beetle Deluxe Sedan For Sale
---

This is truly a top top level restoration of a wonderful correct 52 sedan
with a well documented history and loaded with the rarest of the rare accessories.
Take a look at the photos and read the story and the details...it is impressive!

The split was built on May 19, 1952 and left the factory on May 20, 1952 to Antwerp, Belgium.
Original owner was Mr. Martin Tilkin who owned the split until he passed away in 1979.
His widow sold the split in 1983 to Belgian collector Walter De Mulder.
Current owner purchased the split in 2004 from VW collector Kevin Wiggins from Pennsylvania.
Hard to find parts purchased in Europe. Special thanks to Gary Constantine of Brezelwerks and John Henry of Zarwerks.
Original side trim fully polished by Collins Metal Finishing
Original bumpers, door handles (inside and outside), running board trim, hood handle, locking decklid handle,
rearview mirror, sideview mirror, headlight rings, all rechromed by Concours Plating.
Original wheels restored and pinstriped by Buddy Hale
NOS wipers, NOS Hirschmann Antenna
NOS rear ashtray
New glass cut and Sekurit logos etched by Buddy Hale
All rubber from BFY Obsolete Parts
Correct fender beading from Brezelwerks
Radio built in 1953 by a private radio maker at owner's request.
This radio is one of a kind and specially ordered. Date and name of builder found on radio upon cosmetic restoration.
Radio mechanically restored by Wilford Wilkes from Pennsylvania.
Spark plug wires ordered from Zarwerks
Wiring completed by Sven Siverston of Tempe, AZ.
Year of Manufacture plate restored by Buddy Hale.

This split is a complete matching numbers car. Chassis, engine, transmission all numbers matching.
Split was in excellent condition with no rust issues.
Split had all its original sheet metal including doors, hood, decklid, fenders, etc.
Car was in immaculate condition to start with. Buddy Hale was amazed at the car's completeness and rust free state.

Here is a period photo of the car taken during it's past.

The split was used in a Belgian movie "Our Happiness" in the 1970's about a famous Belgian author ( photo above).

Upon purchase in Europe...check out that truck!

Split has the original Belgian title, license plates, tax disk and personal parking meter.



Shipped to Buddy Hale in July of 2005.
Total body off restoration with body, pan and all parts media blasted.
Body was placed on a rottiserie where it was bodyworked.
Pan was powdercoated hi gloss black along with all suspension components.
Original glove boxes restored by Buddy Hale.
Engine tin was powdercoated and then sanded down and painted, cleared and color sanded.
All original nuts and bolts (Kamax) were cad plated by Collins Metal Finishing in Phoenix, AZ.
All chrome parts were rechromed by Concours Plating in Phoenix, AZ.
Wiring harness purchased from Zarwerks.

Superb level of detailing are everywhere.

Better than new!

Correct split case transmission.

Paint quality is excellent...even in the fender wells!

Wow

Numbers matching 25 horse engine has been masterfully restored.

Note the "star" coil, the "T" aircleaner, the big nut generator and "D" regulator...all the right stuff!

Nicely detailed under the front hood as well.

Original body tag

Glove boxes were restored, wiring is all new.
Look at the mirror finish on the fuel tank...dreamy.

Stunning paintwork.
Note the detail pinstripe on the 16" wheel

16" wheels have new tires

Nice fit and finish to all body panels
|
"Crotch cooler" vents.
Arrow straight bodywork

Early style running board mats

Grooved bumpers have been detail painted

Interior is amazing.

Door panels done in the correct material and stitch patterns

Accessory cruiser pedal, nice red tip fuel lever extension.

Accessory pedal pad on the headlight dimmer switch is very cool as well

Very rare HULS seat recliner on the drivers seat

Steering wheel features an amazig horn push!

Original inspection tag?

Phillips radio is really awesome...one of the neatest ones I have seen
and it has been restored.

Detail of the fuel lever

Accessory brake handle too.

Just beautiful

Even a Bosch logo battery...talk about detailing...this car has it all !

A part of the radio perhaps?

Seat back is restored properly with the hardboard backing and luggage rails.

Beautiful

Florida 1952 plate is included...oh...the car is in Florida by the way.

This is an impressive restoration on a very stock and proper, unmolested 52 with well documented history.
With magazine features soon to hit in publications such at Hot VW's here in the US, it will soon be well
known in the global VW scene and may very well be held up as one of the best restorations of recent day.
This is a rare opportunity to buy the best...dont miss it.

SOLD!

Check out our current inventory HERE

---

For More Info...CALL
951-767-1600

Or email bugnbox@earthlink.net
---