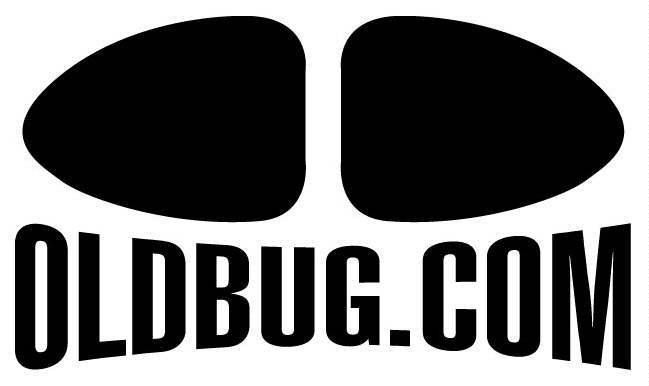 1970 Westfalia Camp-Mobile
---

Looking for a super sweet ride for summer?
This Westy Camper is pretty darn cool.
Well built, very presentable, magazine featured, tons of awards.
A California Camper at it's finest.



Very well accessorized with chrome and nifty goodies.
Bright and pretty paint combination, mild performance upgrades.
Turn the key and ready for adventure.

The Bus was restored a few years back and has been well maintained since.
It has a very bright and fun appearance from all angles.

The Bus was actually used for some promotional events for the film "Little Miss Sunshine" which had a similarly
colored VW Bus in it.

It was featured in the September 05 issue of Hot VW's Magazine!

Here are photos of the article...a full 4 pages of color which is rare for Hot VW's.

Not only has it been featured in Hot VW's, it has also won a slew of awards at the Southern California
VW events for the past few years.
It is currently out of state in the hands of a new owner who has shown it locally with strong success.



All wide open and ready for the campsite.
The Bus also comes with a complete "drive -away" side tent as well as surfboard racks for the
roof and some other extras as well.

The pop top.

Canvas is in excellent condition.

All in nice shape.

Close up of the mounts for the Yakima surf board racks.

Rear luggage area has a custom made snap on vinyl cover which is a slick idea.

The crank out camper windows provide excellent ventilation when it's parked.

Bodywork is nice and straight.

The rear fender wells have the wider lip from a 74 model, which is a very cool subtle touch and allows
for good clearance for the BRM wheels.

Gas door.

Another shot of the rear fender arches...nicely done.

Again nice and straight down the sides.

The original California camper tag.
So this proves that it was originally delivered to California...not an East Coast vehicle or anything.

BRM replica wheels with excellent tires all the way around.
Dropped front spindles up front.

There is a little clear coat peeling happening on the wheels in spots but the wheels are excellent with no curb rash or damage.

Pretty sweet eh?
Its a darn nice Bus and it seems to be holding up well since the restoration.
Being the picky guy I am I will say that the fine finish work of the paint leaves a little to be desired.
Its obviously a stunning looker, but the details in the corners and such are not concours level.
Obviously Hot VW's agrees that it's a darn nice Bus...they wouldnt put it in the pages of the book if it werent.
But up close and personal you see the little paint flaws and issues that the photos dont show.

Great accessories and details everywhere you look...check out these crazy headlights!

Driving lights on the chromed bumpers.

Cool euro vanity plate.

Air vent has been chromed as well.

Accessory knuckle guards.

Very clean and solid rockers.
Here you can see the minor paint flaws Im talking about...not a big deal, but they are there.

There are a couple of small paint cracks in just a couple spots. One on the passenger front door here
And another one on the sliding side door.

I noticed an ever so slight paint blister here behind the front bumper.
( talk about showing you the details!! )

Back end is well detailed and accessorized.

Lighted "D" plate.

Bug-In 32 badge, where it won Best in Class.

Cool safety star light.

Personalized California plates and a VW Classic 2004 badge as well (where it also throphied).
Car is not in California any more, so the registration has changed.
It sold about a year ago off our website to it's current owner.

Engine compartment is clean and tidy.
Engine is a well built (VEGE from Holland) 1600cc dual port with dual Kadron carbs.
Scat 1.4 ratio rockers, Pertronix Ignition.
Runs and drives excellent, turn the key and go just about anywhere.

Optima battery.

Polished stainless exhaust from Tiger at A1 Muffler ( a bit of an icon in the VW scene).

Bottom side has a bit of road grime but nothing too nasty.

Front end is from a 74 model and features power assisted front disc brakes.
Rear axle and trans re from a 79 Bus.

Back out from under the beast...

Interior is very clean and well presented.

Awesome big wood rimmed LeCarra steering wheel.

Odometer reads 83,994 miles as of the time of the photos.

Accessory tachometer fitted in the dash.

Nice modern audio system.

Cool cupholders slide into the ashtray.

Seat upholstery is very nice tweed material.

Clean carpet mat up front.

Gene Berg shifter.

Really neat wood backed surfboard rear view mirror.

Lets look in the back where the camper bits are ...shall we?

Upholstery in back is the same nice tan tweed material.
Speaker box is easily moveable anywhere. Note the great Hawaiian print curtains and the nice seatbelts for
hauling the kids around!

The center stool here is portable.

Sink is super clean.
(water pump it currently not working)

Ice box is clean and proper inside.

Fold up side table and the little spice rack below..

Very nice woodwork on the ceiling.

Very classy and clean look.

Slick wood coat hook rack in the shape of a surfboard.
Up above this cabinet is the original "kids cot" that stretches across the front seat area.
Rear seat of course flips out into a bed.

Cabinets are all original and in great conditon.

Spare tire has a nice cover on it.

Windows are tinted to look and keep cool.
Panelling on the reat hatch matches the roof.

Oh...and there is a nifty Coke bottle opener on the side of the fridge.

Original owners manuals and the warranty book for the VEGE rebuilt engine.

Big pile of receipts from the restoration and service.

So...there you have it!
One heck of a clean and cool Westy camper with a heaping load of eye candy and
style that seems to keep on going inside and out.
It would be hard to find another one like this!
Vehicle location is in Texas.

Asking
$15,500 obo
---

FOR MORE INFO...CALL
951-767-1600

Or email bugnbox@earthlink.net