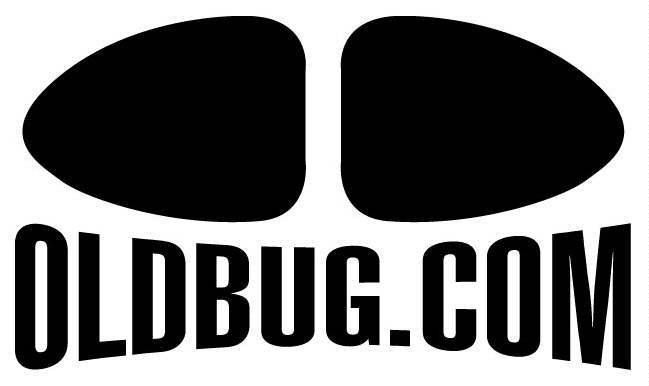 1964 VW Type 3 Notchback For Sale
---
This is a very clean and very stock 1964 Notchback that is located in Colorado.
Very well preserved example, extremely solid body and chassis...the type of car a collector dreams of finding.
The Notchback is a bit of a rarity in the US.
It is a model that was never "officially" imported the US by Volkswagen,
but there were a fair amount of them brought in by other importing firms and private parties.
The Notchback shares the same platform and all underpinning as the Squareback and the Fastback
(which was introduced in 1966) and also the same chassis and such as the Type 3 Karmann Ghia
(which is even rarer in the US)
The type 3 cars are fantastic drivers, a big improvement over the Beetle in comforta and handling.
I always tell folks that they drive like a "real car".
Every time I am in one I marvel at how nice they feel.
This one looks like a fantastic example.
So many of them have been modified over the years that it is a real treat to see one that is totally stock and unaltered!
This one still has the original two tone door panels in place...the seats look to have been redone in black vinyl
(they were probably brown originally)
Shifter is an aftermarket itme...everything else is bone stock!
Handsome car ...a Deluxe model with the body chrome and wraparound signal lights.
The car has the proper thin slot trim rings and flat caps.
Still early enough of a model to have the small mustache trim on the hood and the side marker lights.
Body is in very nice shape...paint is very good.
All the way around it is very tidy.
Sweet.
The body looks to have had one respray, but it was done well.
Very clean car...aways garaged.
Rear trunk area is super clean and original,
Excellent.
Floorpans are super solid and untouched.
Tires are very good, shocks look recent.
A little overspray on the suspension bits. but if you were the detail oriented person you could
spend a little time masking and repainting under here and make it look stunning.
Fenderwells are all cleanly painted.
Seat upholstery is in very nice shape front and rear.
Headliner looks nice and clean
Door panels have all the right trimmings.
Dash pad is excellent and is the rare early style...possibly replaced?
54,000 miles on the odometer...this is thought to be original and I dont doubt it based on the condition of the car.
Push button switches are another early model attribute and these look like they are in great shape.
Steering wheel looks nice.
Carpet has been replaced as welll, but is in very good condition.
The early deluxe models have this trim pads at the top that line up with the dash pad across the front.
Door pockets look nice and tight.
ID tag
Windshield washer bag
Original jack and handle is in place
Nice and clean underneath the front hood.
Very straight and stock and clean...nice car.
Rubber seals all look to be in good shape.
Chrome is bright
Pretty car.
The underside of the engine cover has the original foil
Original 1500cc engine runs well and is very clean
Being the "S" model or "Deluxe", it has the dual carb set up.
"Standard" or "N" models were equipped with a side draft single carb.
Looks like all the proper parts are in order here and the owner states that it runs and drives very well.
It has been converted to 12 volts apparantly.
In closing this is a very nice car.
Very straight, very solid, cleanly restored and done in a very stock and proper manner.
With a little of further detailing it could be a show stopper
or just as it is it is a wonderful example of a proper early Notchback!
SOLD!
But we have others!
CLICK HERE
for all current listings.
---
For More Info...CALL
951-767-1600
or email
oldbug@earthlink.net
---
Back to the Vintage VWs For Sale Page