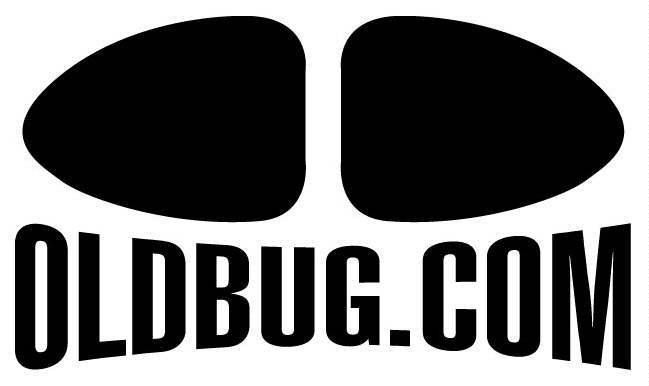 1951 Beetle Sunroof Sedan For Sale
---


This is the ex-KCW Split that has been in all the VW Magazines and at many many shows.
Now it has been truly brought to life by a California builder who has improved upon the theme greatly
including a 2210 cc firebreathing power plant, 4 wheel disc brakes and a Rancho Pro-Street Plus transmission
and a good set of early Porsche alloys to finish the look proper.

The car is up for sale once again by it's current owner in Florida.
Since these photos were taken, there have been just a few minor changes, but the car remains in excellent condition
and has been well treated. I will post "current" photos at the bottom of this page so everyone knows what they are dealing with.
The noted changes are a freshly done full tilt interior in the original style material by West Coast Classics (basically the same as in
these photos...but NICER) an original Rometsch Petri steering wheel has been installed, the "Swan Neck Mirrors" have been removed
and the Convertible style decklid is gone and replaced with a proper sedan model.
Again...check out the "new" photos at the bottom of the page and you will see that it is still a stunning ride.



The car was well done to start with but was done with a stock drivetrain and different wheels.
The current owner truly has taken it to the next level and greatly improved on the theme.
He does plan to keep the louvered engine lid for his other car but has a proper smooth
"W" decklid painted and ready to go...so just visualize it without those louvers.

Very nice body and paintwork, smooth and glassy and pretty classy looking.

One of the coolest features is the car's conversion to right hand drive.
Pretty slick and a whole lot of fun.

"Bat Wing" steering wheel.
(Note: The Bat Wing Wheel is now replaced with an ultra rare Rometsch Petri wheel...see pix below.)

Polished Berg locking shifter, German square weave carpets, tan rubber mats.
You can see the linkage for the steering conversion...pretty interesting.

A better shot of the Berg shifter.

Convertible style locking glove box doors are a very rare accessory.

Seats are done in the proper stock materials from West Coast Classics.

I'll pick it apart a little for the wrinkles in the side of the seat, but still in great condition.
( Note... interior has now been redone and looks much much tighter and proper than these images show...see below)

Rear seat done to match with matching bolster pillows.

Cloth headliner.

Mirror and visor set up for the RHD driving position

A good shot of the pedal assembly and of the steering linkage.

Door panels are very nice.

Handles.

Overall dash shot...love that right hand drive.

Downright drool inspiring from the outside. Very classy indeed.

Seriously fat rubber stuffed in the fenders in the back.

Very smooth down the sides.

Early 4.5" Porsche alloys up front with a disc brake narrowed front beam.

Grooved Split bumpers., Euro style fluted headlights.

VW logo headlight lenses.

Wolfsburg crest hood emblem. A couple of stone chips from use, but thats about it.

Its low, but not as low as it was when first built...so it has a couple scrapes on the apron...not something you see unless
you crawl down on the ground like I did here.

Another good reflection shot.

Good glass and fresh rubber.
( Wipers? We dont need no steenking wipers...this is Kaliforni-ay!)
(I think he has em...just not on the car for the photos.)

Oh my God there is thus HUGE hole in the roof!
I love these three fold ragtops...like having a convertible almost but in many ways even better.

Nice stayfast canvas cover.

The "Bretzelfenster"
(Thats what they call them in Germany... translated means "Pretzel Window")

The convertible "W" decklid is not included in the purchase of the car.
A proper sedan W decklid painted to match will be installed prior to the delivery.

Pro Built 2210cc engine is a screamer and is very fresh.
Built by Oldspeed. Motor less then 200 miles. 86x90.5 2210cc street elimanator heads 42x40 ,
og skat track manifolds 48 ida's, cam fk10, 1.4 rockers h-beam rods (scat) ,
86 wehge mated crank (demillos) full flow case, Hunt "Vertex" magneto with Jaycee clamp, 95 amp alternator,
10 an fitting breather box (berg) -6 fuel system all braided lines front to back with an fittings Holly fuel pump (red)
Rancho Pro Street Plus transmission, BAD disc brakes from Airkewld on all four corners.
Well built indeed.



Love that sexy deck lid stand off...good job Pip!
(Just rattling his cage...with the proper smooth decklid on the car it's a much better fit.
The rain tray under the convertible lid causes some issues...

Detail of the engine is very nice.

48ida carbs! Polished manifolds!

Here's the Hunt Vertex Magneto and billet clamp by Jaycee Enterprizes.

Fule pressure regulator, all stainless braided lines.

Deep sump, ceramic coated header.
Steel braided oil lines as well.

Very solid floorpan and pretty clean as well.

Another shot from below.

Other side too.

Deatil of the front suspension showing the BAD Disc Brake set up.

Rear brakes and adjustable spring plates...shiny paint in the fender wells too.

Nice ride eh?

Under the front hood is clean and well detailed.

Wiring is tidy.

Pretty straight up here.

Same on this side.

The car is registered as a 1951 and the number on the title matches this body tag, not the number on the pan.
Clean California title.

Underside of the hood...a correct Split era hood.

A little wavy on the underside, but it's the original stuff and that is what is important.

In the end weve got a very fun car that is well done and ready for cruising and shows.
Its not the trailer queen kind of car at this point which makes it even more enjoyable.
As far ar originality, the car is not authentic in every detail (like the RHD conversion, etc)
But for a street machine this isnt as important as if it was a stock restoration.
The car has been featured in many magazines when KCW did it and it looks like it is getting
another round of press in it's new life here in California.
A sweet ride indeed.
---

UPDATED PHOTOS!

The car is currently in Florida in the hands of it's owner, and he has provided the following photos to document the current condition of the car
and to show the upgrades that have been done. The photos above show the car at the 2007 VW Classic in Irvine...so a bit of time has passed
but the photos provided below should help calm any fears that it has changed significantly. It has a few more miles...but still stunning!


So...there you have it... a truly sweet cruiser and one that has some history.
Still draws a crowd wherever it goes and ready for it's new home.
Priced VERY reasonably for a timely sale!


Asking just
$35,000 obo

---

For More Info...CALL
951-767-1600

Or email bugnbox@earthlink.net