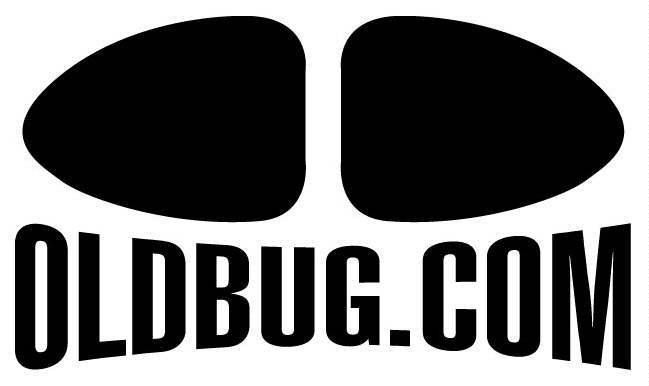 1957 Karmann Ghia Coupe For Sale
---
SOLD! Please CLICK HERE
For All Current Listings

Here is another very sweet ride from a prominant California builder and wild man.
A very rare 1957 early "low light" Ghia Coupe with all the up to date hot rod touches.
Gorgeous combination of silver exterior with red interior, agressive stance with Porsche alloys
and a fire breathing 2386cc performance engine and the works.

The bodywork and paint is very nice on the car, nice panel fit, fresh chrome and trimming everywhere.
Its not an over the top flawless job but it is still impressive.

Smooth bodywork...graceful Ghia lines...these are darn sexy machines.

The small taillights are the proper early two piece design and are in beautiful shape.
Bumpers are excellent as well.

Rear wheels are the desireable "deep 6 inch" versions on studded drums in back with M & H Drag tires.

Fronts are 5.5" fully chromed alloys on studded disc brake front end with a narrowed beam
and 135 - 15" tires.

Very slick headlights...kinda like the old Lucas style on vintage British cars.

The front end shape of the lowlight cars is just awesome.

She rides pretty low...check out the cross drilled disc brake rotors peeking through the wheel openings.

Early style cloisinee nose emblem.



Very clean and tidy under the front hood.
Stock style trunk liner.

Inset section of hood detail painted in black.


The VW and Karmann badges are in place.

Clean down in the pare tire well area...base of the space is finished with a black seal coat.

Front nose shows signs of some body repair.
Interesting to note the cross brace in here, a factory bit of course, but not one that is seen in all early Ghias
(anyone know the story on these?)

From the outside of course there is no sign of any previous damage..the repair was done well.

Karmann body badge.

A couple of very slight bubbles showing near the jack plug.
The paint and bodywork on the car is about three years old, so it is not perfect
but still very presentable.

Clean and solid underneath.

Pretty tidy.

Transmission is a pro-built "pro-street" close gear ratio unit.

Bottom side of the engine is pretty clean
(note the wire clipped in near the valve cover is for the tachometer...it is now hooked where it needs to go)
Deep sump, ceramic coated header and exhaust.



The engine is a monster.
Freshly built 2386cc engine with 51.5 ida Webers, Vertex Magneto and all the trick stuff.
Superflow heads, FK89 cam, Holley fuel system and more.
As the owner likes to say..."this is not your girlfriend's Ghia".



Vertex magneto, anodized aluminum clamp, custom pulley set up

Polished 12 volt alternator.

Huge 51.5 mm carbs.
Engine built by Old Speed, a well respected builder in the So Cal area.



Holley fuel system features stainless braided lines throughout...all the way to the tank.

Body has Dynamat material in all the spots for a quieter ride and solid sound and feel.

Interior is gorgeous with a very stock dash layout but with the addition of a few trick goodies.

Three spoke steering wheel is from a Split Window era car and it has been restored and finished in a wild copper finish.

Instrumentation is stock stuff.

Period Motorola radio fills the dash.
Ashtray door is chromed.

German square weave carpets throughout in excellent condition.

Gene Berg shifter with line-lock for those stop light burn out contests and drag strip runs.
( professional driver...closed course...do not attempt )

Seats are done in a gorgeous red with off white piping...really looks superb against thesilver exterior.

Rear seat beautifully done as well.
Seats and door panels are from Octavio's in Orange California.
Carpet kit from West Coast Classics.

Perforated vinyl headliner is well fit and clean.

Sun visors are pretty cool...a lightly tinted lexan material.

Door panels are gorgeous.

Clean in the door jams and such.

In closing this car is a pretty wild cruiser.
Very clean and tidy, recently photographed for feature articles in a few of the global
VW magazines, so it is on it's way to fame.
Well built, good solid and rare early car with a blistering performance drivetrain.
Not a great commuter car here...this is a play toy all the way.

SOLD! Please CLICK HERE
For All Current Listings
---

For More Info...CALL
951-767-1600

Or email bugnbox@earthlink.net

---

back to VWs for sale page