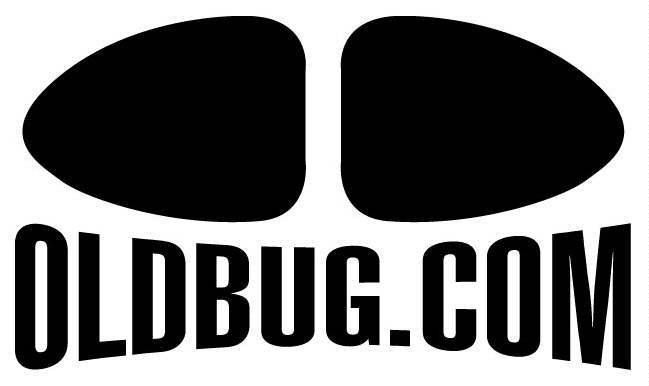 1959 23 Window Deluxe Microbus For Sale.
---
This Bus is simply over the top gorgeous in all respects.
Every nut and bolt attended to and a top level eye for detail makes it a Bus that truly stands out in a crowd.
Best of show and best in class winner at the 2009 VW Classic in a very large field.
It is a stunning example.



The Bus was restored and built with a focus on making it look like an earlier model
with all the early Bus attributes such as th pressed bumpers and other details.
The paint scheme is that of the earliest of the 23 window "Samba"s in Sealing Wax Red, Chestnut Brown and an off white roof cap.
While not 100% "correct" for the year of the Bus, the results are phenomenal.

Top quality body and paint, even in the deepest corners.
A long long list of New Old Stock original German parts were painstakingly searched out and brought in from around
the world to build the Bus. This is a project that was truly "no holds barred"...just insane.

In scouring the Bus up close and personal it was really really hard to spot a flaw.
Everything is truly better than it ever was from the factory when it comes to finish.

Extremely smooth down the sides.

Just plain beautiful... cover the keyboard so you dont drool all over it...

Early "brake light" deck lid.

This is truly one of the cleanest 23 window Busses I have ever inspected.

Very nice smooth body and paint...it takes a lot of work to get them this nice.

Safari windows, bright chrome and trim and mirror finish paintwork.

New old stock original German mirrors

Rare center mount antenna

NOS headlight assemblies are beautiful

Driving lights are extremely rare VW logo units located in Europe.

Proper 15" wheels with original trim rings and painted center hubcaps.
Excellent wide whitewall bias ply tires.

Builder badge from ISP...they did an impressive job on this one!

Polished side step shines like fine jewelry.

Proper aluminum bumper trim...check out the polished exhaust tip too

NOS Hella taillights.

Third brakelight.

Vent trims are perfect

Canvas sunroof cover, all new window rubbers and body seals throughout.

Wow

Double wow!!
Check out the undercarriage of this Bus!
This is clean enough to park in the dining room on it's roof and serve gourmet foods to roayalty on the chassis.

Impressive level of detail

Wow this is clean.

Exhaust system was ceramic coated in silver to keep it clean and pretty.

36 horse engine started with a New Old Stock engine case and was carefully built up from there using only the very best
parts available. It really runs fantastic, and has a very tight and fresh feel to it. And it is all cleaned and detailed to concours level.

Optima gel cell battery.

Look at the detail here...the cad plating on the carb linkage, the proper finish to the paint on the engine tins,
Stunning workmanship.

Everywhere you look it looks like brand new.

The interior is equally well done and looks superb.

Barndoor era steering wheel is dreamy

Rare speedometer with trip meter

Awesome Blaupunkt radio!!

Grab handle and dash clock are extremely clean

Compass and thermaometer are nice period accessories.
Ambulance fans are a desireable and rare accessory.

Beautiful fit and finish.

Coco mats up front offer a nice change from the normal black rubber mat which is visable below it.
Pedals and controls are all very nicely detailed. Accessory hand brake handle and shift pattern shift knob are nice touches.

Door panels were done with the proper early pockets.

Visors are excellent...these are INCREDIBLY hard to find in this condition.

Matching spare tire is tucked in it's spot

Rear area is spotless as well.

Center seat kick panel is a reproduction but looks fantastic.

Under the mats throughout the Bus the floors are spotless.

Door latch mechanism is very clean and the fit and finish to the interior panels and rubber and such is excellent.

headliner is well fit and done in the proper sytle material

Correct early coat hooks

"Spoon" latches

Proper ribbed Golde sunroof handle

Correct early grab handle

Early style armrests were nicely done as well

Proper seat with the early style grab handles and luggage rails

Kick panel in place below the rear seat

Nice

Are you impressed yet?

Full photo documentation of the restoration and the parts used in the restoration are present.

NOS parts were photographed and cataloged as well.

The list of NOS parts is amazing and with the rarity of many of these parts, I think it would be extremely difficult to
replicate this sort of build again. Many of these parts are truly near impossible to find...and when you do find them, the prices are staggering.
The owner took much time to assemble all these goodies to use on the Bus, and that along with the quality restoration work makes
it a Bus that is a true one of a kind.



If you want one of the cleanest 23 window Busses in the world...look no further.

At the famed VW Classic event here in Southern California in june of 2009, this Bus
was awarded not only best in it's class, but Best of Show in the Vintage class!!

Cool giant check too!
Not much more I can say about the Bus...the photos and the story document it pretty well.
It is impressive and expensive, but if you want the best...it's certainly in the running.
SOLD!
---

For More Info...CALL
951-767-1600
or email oldbug@earthlink.net

---