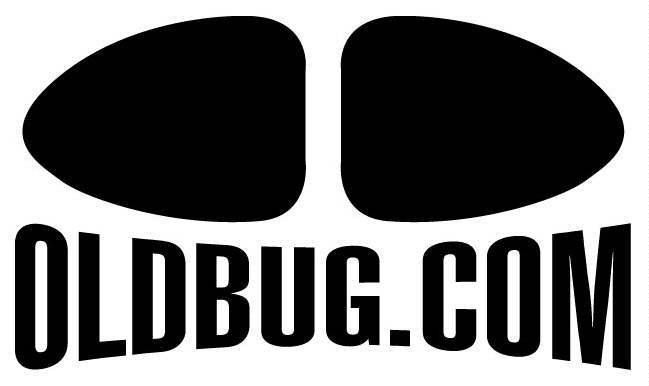 1956 Karmann Ghia Coupe For Sale
---

This is a stunning custom Ghia that was built here in Southern California a few years back and it now resides in
England. The car has been featured in Hot VW's Magazine in April of 2004 and in Volksworld Magazine in April of 2005
and has won numerous top level awards. It is a very unique custom that has a true sense of class to it.
Not overbuilt and garish, just subtle colors, high quality and the best of the best.
In addition it features one of the plushest interiors I have ever seen in a VW and has air conditioning as well!
This was indeed a no holds barred type of project...pretty impressive.

The car has been driven minimally since it's restoration and has been meticulously cared for. It still shows
beautifully and drives just as nice.

It looks right at hom in an English garden as well as a California beach scene.

Gorgeous body and paint work and an amazingly deep color called Spanish Olive by DuPont.

Very well done bodywork is accented beautifully by the gorgeous bright chrome
and the 16" Porsche alloys that have also been dipped and detailed.

The low light Karmann Ghias have got to be one of the most beautiful body shapes ever.
And this being a 1956 model, makes it quite the rare bird.

Quite the pretty shot here...the bulb type headlights and the small nostril grille

Glass and all trim and rubber is excellent in all respects.

The chromed Porsche 16 X 6 alloys feature custom Wolfsburg center caps,|
excellent high performance low profile tires on all corners.

Super smooth...this paint just doesnt translate in the photos...it really looks deep in person.

I remember seeing the car here in California before it's trip across the pond and it was a stunning car to behold.
A different approach was taken and I respect that greatly.

The engine compartment is very clean and well detailed.
The engine is a 2161cc unit built by Steve Bertram here in California.
84mm Scat crank, 90.5 piston and cylinders, 044 CB Performance heads, Scat 1.25 ratio rockers.
Air conditioning system is very slick and well concealed. Custom exhaust system is a very slick hide-away set up.
Transmission is the legendary Berg 5...yes a 5 speed transmission. Porsche 944 4 wheel disc brakes,
adjustable beam and sway bars to enhance the handling.

Battery was relocated behind the back seat to keep the engine compartment clean

Very nicely detailed in all the spots.

Slick stuff here...note the color coded fan shround and tins, the Karmann Ghia logo breather box,
the stainless braided lines...etc...very nice indeed.

Very subtle exhaust has a wonderful sound.

The chassis was powder coated and treated with Wurth SKIS stoneguard undercoating to protect the chassis
and quiet down a bit of road noise.

Disc brakes came from a Porsche 944 and are beautifully fitted.
KYB GR2 shocks.

Inner fenders were also treated with the Wurth undercoating.

Here's a phoo during the build of the car...every nut and bolt turned.

The end result is stunning to say the least.

One of the most amazing attributes of the car is the extremely classy interior.

Door panels are plush and classy with modern style armrest and door pocket.

GT wood rim steering wheel is polished like jewelry.

Instruments are very clean...one of the coolest things is the clock on the right
notice something missing?.... only one hand... it has been re-worked internally
to be a functional tachometer!

Very slick custom gauge pod under the dash...A/C power button. Dash clock in the glove box door,
High end Sony head unit.

Stock mirror and visors.

Headliner is done in cream mohair from the Jaguar sample chart.

Seats in front are rear are modified units from a BMW

Sony X-plod speakers, check out the a/c vents too!

Subwoofer behind the back seat as well as some of the A/C unit.

Fold down armrest in the center..seat belts for the kids.

German square weave carpets, custom shifter boot wraps the Berg 5 speed shifter.

Beautifully done in here.



Check out the seat controls! This sure isnt 1956 any more!

Back outside another quick peek at the stunning body.

Trunk is well detailed also...and a Porsche alloy spare.

In closing I am sure that you can see by these photos...that this is a pretty special car.
With the multiple awards and magazine features under it's belt...there are others out there that see it a special as I do.
A ton of time, money and creativity went into it's construction and it would be a difficult job to try to replicate this kind of work.
I think it is a car that will always draw a crowd, not to mention provide endless driving enjoyment for it's next owner.
Remember...the car is currently located in England...not in the US where it was done. For our European customers
this will be a great benefit !

Asking
$48,000 obo
---

For More Info...CALL
951-767-1600
or email bugnbox@earthlink.net

---